If a recent post about Wolfenstein: Youngblood from the developers is correct, players are going to be getting their money's worth when it comes out. Earlier today the team at MachineGames, who are the developers behind the latest entry, took to Reddit for an AMA about the game. During the AMA, someone specifically asked them about the game's length, which got a response from Jerk Gustafsson, the Executive Producer in charge of Gameplay and Design. Here's what he had to say on the matter.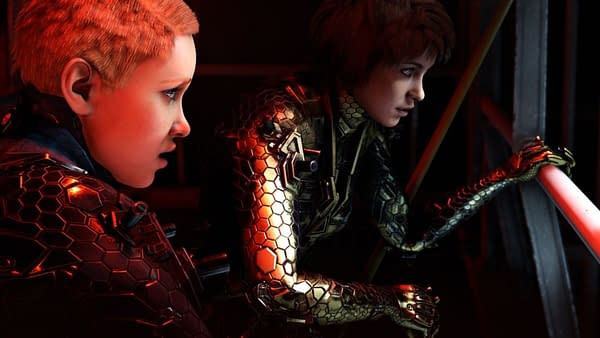 Youngblood is different than our previous titles in many ways. Player progression is level-based and the game structure is non-linear, which means the experience is player directed in a way that we've never done before where players will be able to perform missions in any order they please. And while the storyline/campaign may be a bit lighter than New Order/New Colossus, the total gameplay time of Youngblood will exceed those titles.
So if what he says is true, not only will this game have more content storyline wise than Wolfenstein II, it will basically be the longest entry in the entire series. That's a pretty good selling point that the devs and Bethesda Softworks shouldn't just skip over, as the length of a game with a narrative storyline has become a big point of contention for the past decade when it comes to players paying $60 for a game that in some cases has $20 worth of content. To know you're getting a full story that's longer than the ones before it will definitely change a few minds about buying it. Wolfenstein: Youngblood will be released on PC, PS4, Switch, and Xbox One on July 26th.
Enjoyed this article? Share it!