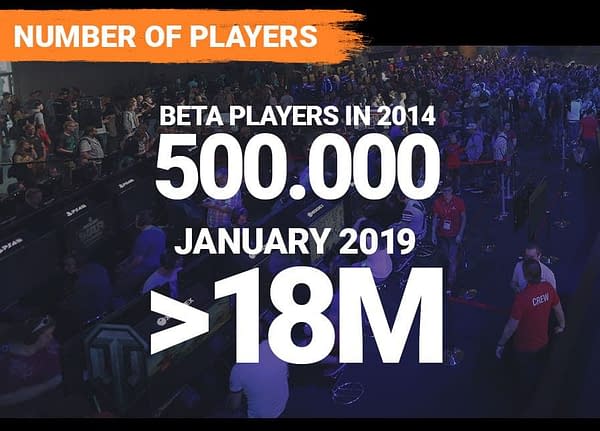 World of Tanks first made its console debut five years ago today when it launched on Xbox 360. Today, World of Tanks: Mercenaries is also available on PlayStation 4 and Xbox One, and remains one of the biggest free-to-play console games with over 18 million players.
To celebrate the major player milestone and the game's anniversary, Wargaming is hosting a series of special in-game events and prize giveaways from February 12-18.
During the special event period, commanders who take to the battlefield for just one battle can unlock an exclusive free tank: the Steadfast Light MK VIC. This fast and faithful British Light Tank is a special gift to thank the millions of players who have supported and played World of Tanks: Mercenaries since its launch in 2014. This vehicle will not be available after the anniversary celebrations are over, so don't miss out on adding it to your collection!
Players will also be able to get up to 75% off anniversary collections of the best vehicles released to date, from a mega pack that rounds up every original Premium Mercenary vehicle, to a hard-rockin' band of the game's famous Heavy Metal Hero tanks! Free XP to Crew XP conversion is also available for a limited time only, alongside 20% discounts on Gold to Silver exchanges.
Additionally, Wargaming is giving away some real world prizes in partnership with Initial Games and Incredible Adventures. The givaway includes over 6,500 physical prizes up for grabs.
Starting February 12, players who visit the official website will be able to enter to win exclusive game merchandise, including custom jackets and backpacks, branded bottle openers, badges, medals, and even a one-of-a-kind custom PlayStation 4 or Xbox One X. Five lucky winners will also be invited on an epic once-in-a-lifetime trip to drive tanks, crush cars, and get a taste of life as a real tank commander in Minnesota, USA this May.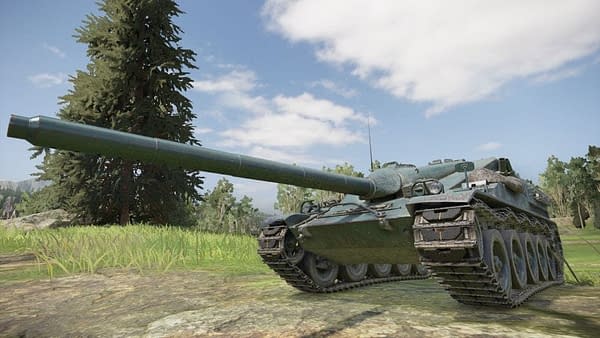 New tanks are also rolling out fresh from the factory. Stealthy commanders can unleash some French fury with the AMX Canon d'assaut de 105, a speedy Tank Destroyer that combines a swift and agile combat style with a knack for concealment and surprise attacks. Also coming on February 12, the T–VI–100 is a hybrid based on blueprints from a Soviet project that would have seen a captured German tank fitted with a powerful new weapon. It's a Tiger at heart, but it's burning with Soviet firepower.
Enjoyed this article? Share it!