New WWE Elite Figures Include Finn Balor, Johnny Gargano, and More!
WWE Elite figures are the number one brand on the market right now, and with good reason — the figures are of amazing quality and articulation, with some of the best sculpts wrestling collectors have ever seen. Today we have final looks at some of the newest figures hitting stores this summer from Mattel. From Entrance Greats to the Target Exclusive Hall of Champions line, some great stuff is on the way!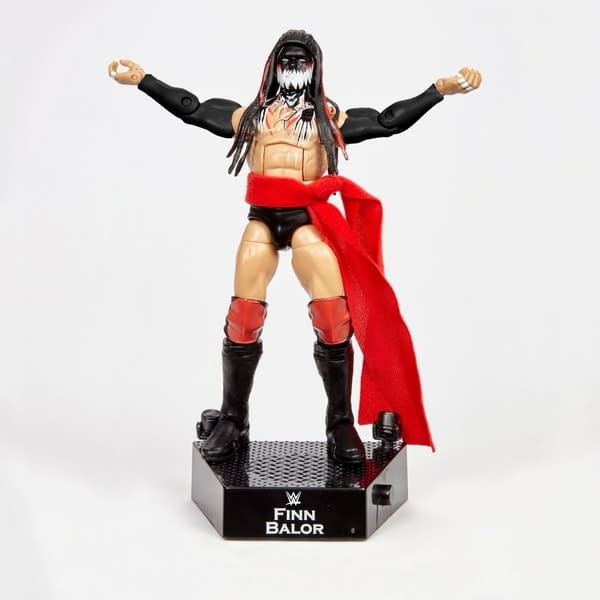 The next Entrance Greats figure is Finn Balor, featuring him in his Demon persona. This is the weirdest one to me. The Entrance Greats line so far has felt like a way to get collectors to spend an extra $10 on a regular Elite. And this will be the forth Demon Balor figure we have gotten so far. Where is the regular Finn? We got a Ringside Exclusive Balor Club Finn Elite, and that's it. This will come with a stand that plays about 15 seconds of his entrance music.
I am much more interested in Wave 2 of the Target exclusive Hall of Champions Elite line. I loved the first wave, and the second has four even better figures. Johnny Gargano and Tomasso Ciampa get their first Elite figures, from happier times when they were in DIY together. They come with NXT Tag Team titles.
Elite Kane from way back in Elite series 12 sees a re-release for the many collectors with this hole in their collection. Classic Kane in his red getup comes with the WWE Championship. Finally, we finally get a classic Elite Ron Simmons from the WCW days. The figure has gone through a lot from the first prototype we saw. The final product looks great though. Also, it comes with the classic WCW Heavyweight Championship for the first time ever. This whole set is a must-buy.
Finally, we are getting two Hall of Champions Battlepacks — one of The Revival with stairs and NXT Tag Team titles, and a weird Shawn Michaels and Bret Hart pack with the WWE title, a chair, and ladder. They are in their WrestleMania 12 gear, which did not have ladders or chairs involved, so that's a little strange.
All of these will be in stores this summer.