Xbox 20/20 Gets Madden Fans Hyped for Madden 21
Kansas City Chiefs Patrick Mahones introduced the next installment of the legendary Madden line during today's Xbox 20/20 presentation. Acknowledging the game's long, celebrated history, Xbox took us through a quick look back through the various Madden games. Starting from 1988 through today, fans got a few brief seconds of seeing what Madden 21 may look like and got to see how Madden games have evolved over the last few decades.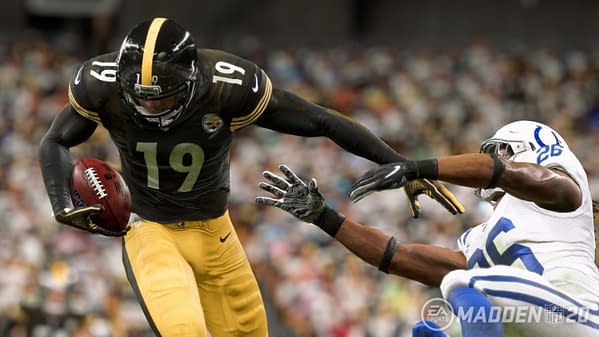 EA hopes to deliver a "next-level" gaming experience for fans. The graphics look incredible and lifelike, but the game is not done as of yet. With no release date as of yet, I'm willing to bet this will be a holiday release. I'll be pre-ordering this game since this year's cover features the Baltimore Ravens quarterback Lamar Jackson. I'm excited to see Ravens Stadium in all of its hyper-realistic glory, as I doubt I'll be able to see a live football game this year. I enjoy playing the franchise mode in Madden. Following a simulated NFL career can be rewarding, insightful, and fun. Sure, you won't actually get a physical Super Bowl ring, but this is the next best thing.
Madden 21 will also be one of the many Smart Delivery games for Xbox, meaning you can buy one version of the game (say, an Xbox One game), and be able to download it for future consoles. This is good news for fans — if you can't wait and buy the Xbox One version, you'll be able to download the Xbox Series X version of Madden 21 whenever you upgrade your console.
Hopefully, by the summer we'll see more gameplay and an official trailer for Madden 21. For now, we can still play past games and drool over the few seconds we saw in today's Xbox 20/20 presentation. Let us know in the comments below if you'll be buying Madden 21 when it hits shelves!