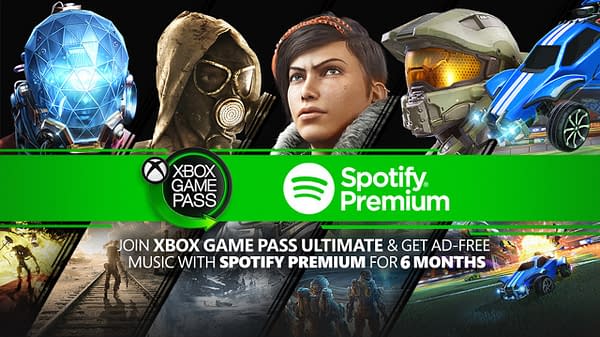 Xbox Game Pass users are in for a treat with the new games coming to the service. Microsoft announced a series of titles on their way starting this week through October 14. There are a handful of great titles, including a throwback that's well worth playing.
Starting this week, you can play Dishonored 2, which is available for both console and PC players. Then, starting on the week of October 7, users on both services can get their hands on World War Z as well as Yooka Laylee. Finally, three more titles are coming on the week of October 14. You can choose from Fallout: New Vegas, Felix The Reaper, and the surprising Panzer Dragoon Orta. Finally, The Outer Worlds will be making its debut on the service for both console and PC users on October 25, the same day it officially releases.
If music is more your speed, Microsoft has you covered there, too. Xbox Game Pass and Spotify are teaming up to offer a special deal. Starting today and for a limited time, players in the US and UK who upgrade to Xbox Game Pass Ultimate or join the PC beta will also get 6 months of Spotify Premium. Additional details are laid out via the official Xbox Wire blog.
Being a member of either service also comes with automatic perks. For instance, the Xbox Studios Sale is going on right now through October 7. Get 50% off certain titles, including Sea of Thieves, Quantum Break, and Sunset Overdrive. If you don't need to spend any cash, you can always access the Xbox Game Pass Quest page to complete missions and earn points within the Xbox Game Pass app.
If you've yet to join, it's looking like fall might be the best time to do so. You don't want to pass up Panzer Dragoon Orta.
Enjoyed this article? Share it!