Xbox Partners With Meta Threads For Lifestyle Apparel Line at E3 2019
Xbox had something interesting to show off heading into E3 that wasn't game-related as we saw some new apparel from Meta Threads. The announcement was first made by Major Nelson on Twitter today, followed by an official reveal of the gear and a promotional video for it, which you can check out below. This is the second generation of gear Microsoft has produced and it will make its debut at E3 2019 on the convention floor, and we're pretty sure they'll show some of it off at the press conference on Sunday as well. There's no official store listing for any of them yet and no price points on any of the gear, so be ready to see where they put that all at during the convention as well.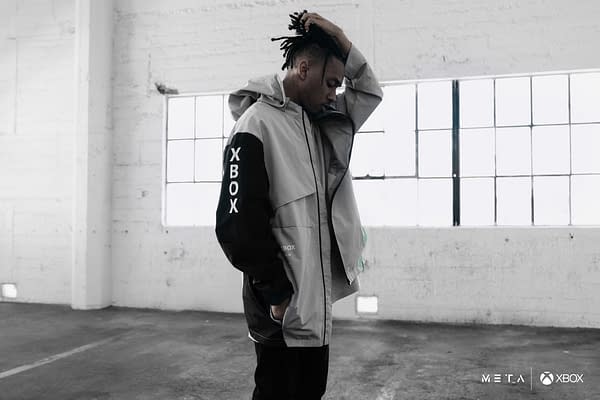 "Working with a team as talented as Xbox has made the creative development process an incredible experience. Gaming remains a dominant force in pop culture and our goal is to capture the lifestyle beyond just the screen, bringing it into our fan's every day lives. We are excited to announce our second collection with Xbox at E3 and are looking forward to future projects." – Steve Nabi Co-Founder and President of Meta Threads.

"Meta Threads celebrates the gaming community with their creative direction and quality execution. This new line delivers aspirational and accessible gear. We can't wait to see fans flying their colors at E3!" – John Friend, Director, Xbox & Halo Consumer Products.

The second generation of Xbox apparel will make its debut at E3 with 15 unique pieces that will be available for purchase beginning June 11th, 2019. Two of the 15 pieces at E3 will be exclusively available at the Microsoft Theater from June 11th to June 13th. Fans can also customize their Xbox gear with their own Gamertag – Part of the unique fan experience for the event will be coming away with your own personal design.