Posted in: Movies, TV | Tagged: Comics, HRL, runaways, tv
---
A Look At Hulu's 'Runaways' (TOO LATE)
Someone who has both seen the first few episodes of the upcoming Runaways TV show — and who has read the comics, which is rare combination to find — gets in touch to tell us what we can expect.
So, get a flavour of what is to come.
"The first two are partially faithful to the first two issues of the comics, though the kids are all the same age, and there's a mystery about Nico's dead sister. There is a whole subplot where Karolina's mother heads up a religious cult (the Church of Gibborim), and all of The Pride wear red robes. The dinosaur shows up briefly, and there's a creepy figure bandaged in a white room at the cult building. In the first two, only two of the kids manifest their powers."
UPDATE: TOO LATE! Images removed at the request of Lauren Thorpe of Hulu.
Marvel's Runaways is an upcoming TV show created for Hulu by Josh Schwartz and Stephanie Savage, based on the Marvel Comics superhero team of the same name.
The comic featured a group of teenagers who discover that their parents are part of an evil crime organization known as "The Pride". Created by Brian K. Vaughan and Adrian Alphona, the series debuted in July 2003 as part of Marvel Comics' Tsunami imprint. The series was canceled in September 2004 at issue 18, but due to high numbers of trade collection sales, Marvel revived the series in February 2005.
Originally, the series featured a group of six kids whose parents routinely met every year for a charity event. One year, the kids spy on their parents and learn they are The Pride, a criminal group of mob bosses, time-travelers, dark wizards, mad scientists, alien invaders, and telepathic mutants. The kids steal weapons and resources from their parents, and learn they themselves inherited their parents' powers: Alex Wilder, a prodigy, leads the team; Nico Minoru learns she is a powerful witch; Karolina Dean discovers she is an alien; Gertrude Yorkes learns of her telepathic link to a genetically engineered dinosaur; Chase Stein steals his father's futuristic gloves; while young Molly Hayes learns she is a mutant with incredible strength. The kids band together, defeat their parents, and atone for their sins by fighting the new threats trying to fill in the Pride's void. Later they are joined by cyborg Victor Mancha, shape-shifting Skrull Xavin, and plant-manipulator Klara Prast.
Officially the TV show is set in the Marvel Cinematic Universe, sharing continuity with the films and other television series of the franchise — but you'll be hard pressed to tell. The series is produced by ABC Signature Studios, Marvel Television and Fake Empire Productions, with Schwartz and Savage serving as showrunners.
Rhenzy Feliz, Lyrica Okano, Virginia Gardner, Ariela Barer, Gregg Sulkin and Allegra Acosta star as the Runaways, while the Pride is portrayed by Ryan Sands, Angel Parker, Brittany Ishibashi, James Yaegashi, Kevin Weisman, Brigid Brannagh, Annie Wersching, Kip Pardue, James Marsters, and Ever Carradine.
The series, consisting of 10 episodes, will premiere on November 21st, 2017.
---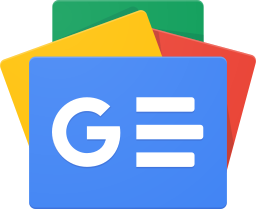 Stay up-to-date and support the site by following Bleeding Cool on Google News today!