Bo Peep is BACK in 'Toy Story 4' Teaser
It looks like Bo Peep is indeed returning for the upcoming Disney film Toy Story 4 and she's sporting a new look.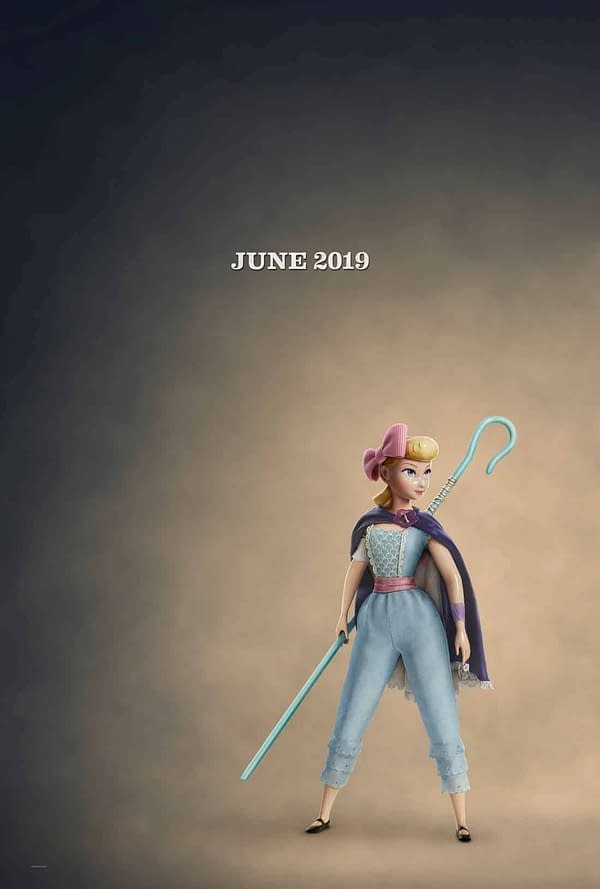 Anyone else think the Annie Potts-voiced porcelain doll is looking a little Jedi there?
There was also a teaser released by the official Disney Pixar Twitter account, proclaiming that Peep will indeed return for the film:
ComicBook.com says about Bo and the 4th toys live film:
In Toy Story 4, Woody and Bo Peep will reunite after not seeing other for many years. Since she's made of porcelain, and not plastic like the other toys, Bo has become chipped and faded over time. Bo has spent a ton of time on the road, and it's started to shape who she is as a character, now described as an "adventure-seeking free spirit." When she and Woody finally see one another again, they realize that they've grown apart.
They also have a quote from Toy Story 4 director Josh Cooley about Bo:
"Bo's taken control of her own destiny. While Woody was watching Andy grow up, Bo gathered dust until she took it upon herself to head out into the world. And when Woody shows up, they can't believe that they've found each other again."
Toy Story 4 is set to hit theaters on June 21st 2019.