Posted in: Movies, TV | Tagged: Adrian Alphona, brian k vaughan, cliff chiang, fiona staples, lost, pia guerra, runaways, saga, under the dome, y the last man
---
Brian K. Vaughan On Runaways, Y: The Last Man, And Saga Adaptations?! The ultimate goal of any comic book creator is to have their work adapted for television or movies. For Eisner Award winning writer Brian K. Vaughan, his comic work has been so good that he himself has been adapted to Hollywood, writing for hit TV shows LOST, a series about unanswered questions and unsatisfying endings, and Under The Dome, a story about people who are trapped under a dome.
In an interview this week with film and television adaptation website Comic Book Resources, Vaughan gave an update on three of his projects, and how they are faring as film or television adaptations. First up, Runaways, the Marvel Comics series by Vaughan and Adrian Alphona which will be launching as a Hulu TV series in early 2018 (as well as a comic book reboot, possibly written by Rainbow Rowell, this year):
I just did a little consulting early in the process, but I think the Runaways found the ideal 'foster parents' in Josh Schwartz and Stephanie Savage. They took a weird comic set in the Marvel Universe of 2002, and lovingly adapted it into a stylish drama that feels like contemporary Los Angeles. Love the cast, crew and especially the writers they assembled. And the pilot looks like an Adrian Alphona comic! I can't wait to watch this first season unfold.
On the long-gestating adaptation of Y: The Last Man, the comic about the world after an all-women Wonder Woman screening leads to the extinction of all men (previously slated for a movie, now for a TV show):
I recently read a phenomenal draft of the Y: The Last Man pilot by Michael Green for FX. Should have some very cool news about another adaptation soon.
And finally, on bringing Saga, the sexually explicit space opera by Vaughan and Fiona Staples that stands as an industry leader for creator owned comics, to the big or small screen:
Maybe when the story is finished? I think Fiona and I are both open to Saga possibly being translated into another medium someday, and we've gotten a lot of very flattering offers, but for the moment, we're just concentrating on trying to make the greatest comic book we can.
Well, that's unusual. Waiting until the comic is done to sell out? What would Mark Millar say about that?
Urr ye kidding me? Ye gowk. If ye dinnae hae a movie deal afore th' foremaist issue is oot, ye'r daein' something wrong!
Well, we assume Vaughan must know what he's doing.
---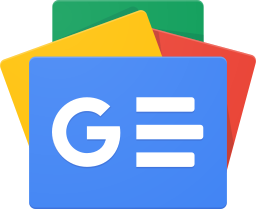 Stay up-to-date and support the site by following Bleeding Cool on Google News today!