In a recent chat with Bruce Campbell about the upcoming reboot of television series Ripley's Believe It Or Not (which Campbell is hosting), he dropped a little necromancy news.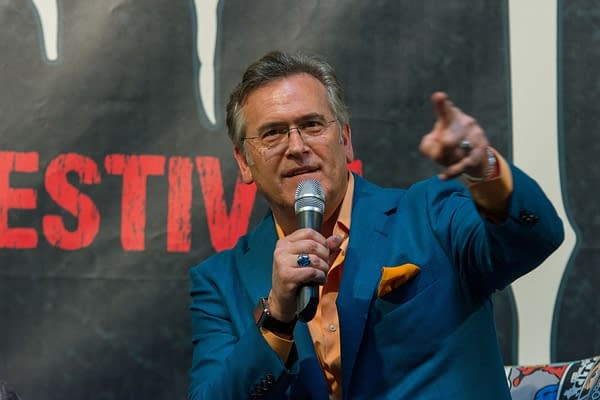 According to JoBlo, the star of the original Evil Dead films (and the subsequent STARZ series Ash vs. The Evil Dead), the series isn't over yet.
"They're going to see different versions, they're going to be seeing more 'Evil Dead,' too," Campbell said. "We're not done with the 'Evil Dead' saga, more stories to tell."
The outlet says that the "more" means a continuation of / sequel to 2013's Evil Dead reboot, which Fede Alvarez directed from a script he wrote along with Rodo Sayagues. Sam Raimi (who wrote, directed and produced the original) produced the 2013 version, along with Campbell and Robert Tapert.
As to the possibility of Campbell playing Ash Williams again, there was no news, other than JoBlo's speculation that he's hung up his chainsaw hand.
We'll let you know what we hear about a possible continuation of the Evil Dead series!
Enjoyed this article? Share it!