After SO MUCH back and forth on the Twitterverse today (read: this week) about the upcoming slate of expected Marvel Studios trailers, we apparently have confirmation on at least one new MCU trailer for Monday, December 3rd- Captain Marvel.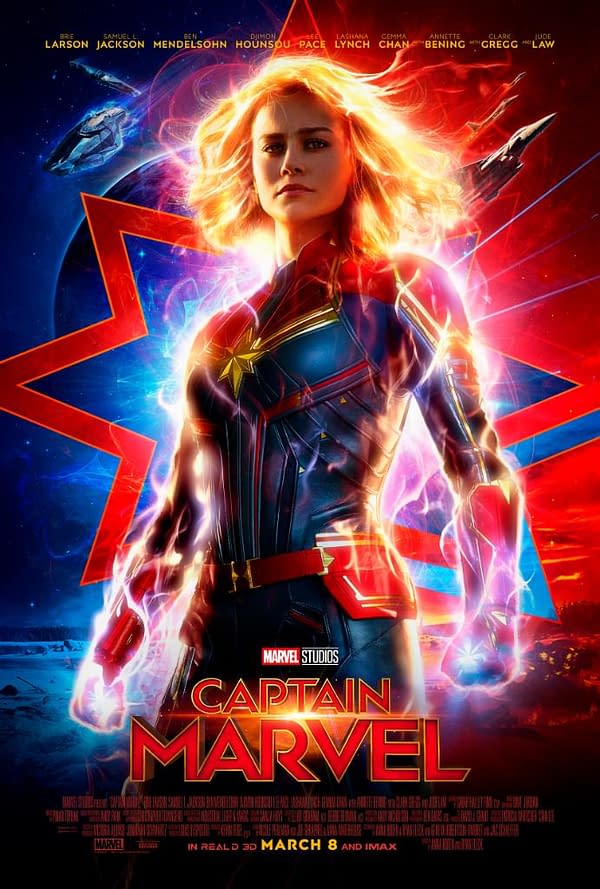 According to our pals over at TrailerTrack, we're getting a new Captain Marvel trailer drop during Monday Night Football on ESPN (which Disney owns) during the Redskins vs Eagles 5:15pm PT/8:15pm ET/1:15am GMT game.
The outlet says the trailer will more than likely hit during halftime.
Also, there was this tweet from Mercenary19zx via Twitter, confirming [kinda?] this theory:
https://twitter.com/mercenary18zx/status/1069369895035506690
So, let's strap in, watch some sportsball, and anxiously await the 21st MCU film's trailer.
UPDATE:
Shortly after we published, the official Captain Marvel Twitter account shared the new poster (above) and confirmed that yes, there will be a new trailer dropping during Monday Night Football. We'll make sure we get that out to you as soon as it drops officially.
Captain Marvel is set to hit theaters on March 8th, 2019.
Enjoyed this article? Share it!