Castle of Horror: Only Lovers Left Alive Is Beautiful, Pretentious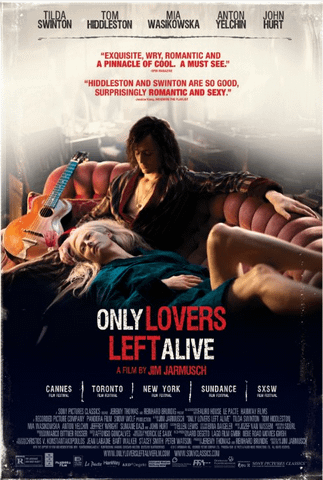 We wrap up our Sexy Vampire Retrospective (for now) with Jim Jarmusch's 2013 film Only Lovers Left Alive starring Tom Hiddleston, Tilda Swinton and John Hurt. The film was nominated for the Palme d'Or at the 2013 Cannes Film Festival and tells the story of two vampires living out what may be their final days on modern earth which has become dissolute, predictable, and contaminated.
Listen here:
Listen on YouTube:
Check out the trailer:
Castle of Horror Podcast Links:
Join us over on Facebook to chime in.
The show is hosted here. Get our RSS Feed. Subscribe at iTunes. Listen on Stitcher. Or onYouTube.
Twitter: castleofhorrorp.
The Team: Hosted by Jason Henderson, writer of IDW's Ben 10 series and creator of the HarperTeen novel series Alex Van Helsing. Featuring Drew Edwards, creator of Halloween Man, Tony Salvaggio of Clockwerx from Humanoids, attorney Julia Guzman of Guzman Immigration of Denver, and Jamie Bahr, lead singer and upright bassist of the rock and roll band Danger*Cakes.