Directors Guild Awards 2018 Full Winners List
Last night, the 2018 Directors Guild Awards happened, and while maybe there weren't many surprises, the results went pretty much how the other Awards Season shows have been going.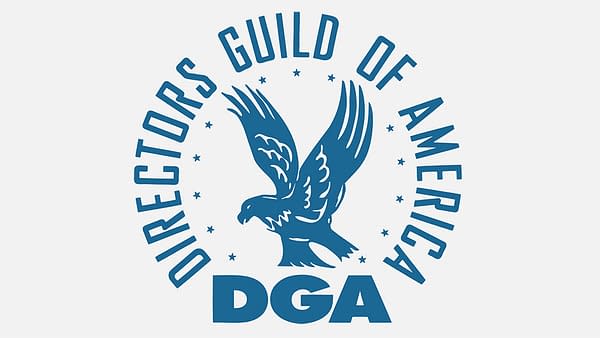 Here's the list of categories, nominees and winners from the ceremony-
FILM CATEGORIES:
FEATURE FILM-
Guillermo del Toro, The Shape of Water
Greta Gerwig, Lady Bird
Martin McDonagh, Three Billboards Outside Ebbing, Missouri
Christopher Nolan, Dunkirk
Jordan Peele, Get Out
**WINNER- GUILLERMO DEL TORO, SHAPE OF WATER
DOCUMENTARIES-
Ken Burns and Lynn Novick, The Vietnam War
Bryan Fogel, Icarus
Matthew Heineman, City of Ghosts
Steve James, Abacus: Small Enough to Jail
Errol Morris, Wormwood
**WINNER- MATTHEW HEINEMAN, CITY OF GHOSTS
FIRST-TIME FEATURE FILM

Geremy Jasper, Patti Cake$
William Oldroyd, Lady Macbeth
Jordan Peele, Get Out
Taylor Sheridan, Wind River
Aaron Sorkin, Molly's Game
**WINNER- JORDAN PEELE, GET OUT
TELEVISION CATEGORIES:
DRAMA SERIES:
The Duffer Brothers, Stranger Things for "Chapter Nine: The Gate"
Reed Morano, The Handmaid's Tale for "Offred"
Jeremy Podeswa, Game of Thrones for "The Dragon and the Wolf"
Matt Shakman, Game of Thrones for "The Spoils of War"
Alan Taylor, Game of Thrones for "Beyond the Wall"
**WINNER- REED MORANO, THE HANDMAID'S TALE FOR "OFFRED"
COMEDY SERIES-

Aziz Ansari, Master of None for "The Thief"
Mike Judge, Silicon Valley for "Server Error"
Melina Matsoukas, Master of None for "Thanksgiving"
Beth McCarthy-Miller, Veep for "Chicklet"
Amy Sherman-Palladino, The Marvelous Mrs. Maisel for "Pilot"
**WINNER- BETH MCCARTHY-MILLER, VEEP FOR "CHICKLET"
MINISERIES OR TV MOVIE-
Scott Frank, Godless
Barry Levinson, The Wizard of Lies
Kyra Sedgwick, Story of a Girl
Jean-Marc Vallee, Big Little Lies
George C. Wolfe, The Immortal Life of Henrietta Lacks
**WINNER- JEAN-MARC VALLEE, BIG LITTLE LIES

VARIETY/TALK/NEWS/SPORTS, REGULARLY SCHEDULED-
Andre Allen, Full Frontal with Samantha Bee for "Episode #2061"
Paul G. Casey, Real Time with Bill Maher for "Show #1527"
Jim Hoskinson, The Late Show with Stephen Colbert for "Joe Biden/Elton John"
Don Roy King, Saturday Night Live for "Host: Jimmy Fallon"
Paul Pennolino, Last Week Tonight with John Oliver for "French Elections"
**WINNER- DON ROY KING, SATURDAY NIGHT LIVE FOR "HOST: JIMMY FALLON"
VARIETY/TALK/NEWS/SPORTS, SPECIALS-
Stan Lathan, Dave Chappelle: The Age of Spin
Linda Mendoza, Kennedy Center Mark Twain Prize Honoring David Letterman
Paul Pennolino, Full Frontal with Samantha Bee Presents Not the White House Correspondents' Dinner
Amy Schumer, Amy Schumer: The Leather Special
Glenn Weiss, 89th Academy Awards
**WINNER- GLENN WEISS, 89TH ACADEMY AWARDS
REALITY PROGRAMS-

Hisham Abed, Encore! for "Pilot"
John Gonzalez, Live PD for "Episode 50"
Brian Smith, MasterChef for "Vegas Deluxe & Oyster Schucks"
Adam Vetri, Dare to Live for "Chainsmokers"" for "Chainsmokers"
Kent Weed, Spartan: Ultimate Team Challenge for "Season Premiere"
**WINNER- BRIAN SMITH, MASTERCHEF FOR "VEGAS DELUXE & OYSTER SHUCKS"
CHILDREN'S PROGRAMS-
Niki Caro, Anne with an E for "Your Will Shall Decide Your Destiny"
Benjamin Lehmann, The Magical Wand Chase: A Sesame Street Special
Lily Mariye, Just Add Magic for "Just Add Meddling"
Alison McDonald, An American Girl Story: Summer Camp for "Friends for Life"
Matthew O'Neill and Thalia Sodi, 15: A Quinceañera Story: Zoey
**WINNER- NIKI CARO, ANNE WITH AN E FOR "YOUR WILL SHALL DECIDE YOUR DESTINY"
COMMERCIALS-
Martin de Thurah, StubHub's "Festival" and "Machines," and Wealthsimple's "Mad World"
Alma Har'el, P&G's "Love without Bias"
Will Hoffman and Julius Metoyer, KitchenAid's "Anthem" and Ford's "Go Further"
Miles Jay, Bose's "Alive", and Squarespace's "Calling JohnMalkovich.com" and "Who is JohnMalkovich.com?"
Isaiah Seret, Samsung's "Growing Up" and "I Love You", and Kohler's "Never Too Composed"
**WINNER- MARTIN DE THURAH, STUBHUB'S "FESTIVAL" AND "MACHINES", AND WEALTHSIMPLE'S "MAD WORLD"
Keep an eye out for our Oscars predictions post, and of course be ready to join us for a live tweet of the Awards Ceremony on March 4th 2018.