You're Wrong About The Future: Exclusive Scene From Roddenberry's New Film Instant
Roddenberry Entertainment, a name synonymous with science fiction, will be releasing their latest short film Instant following their San Diego Comic Con (SDCC) panel on Thursday July 19, 2018 1:30pm – 2:30pm in Room 24ABC. The company was awesome enough to let us share an exclusive clip with our readers ahead of next week's panel.
An intimate 22-minute character piece where a small-town bar and it's regulars' lives are turned upside down when a gunman bursts through the door with the police hot on his heels.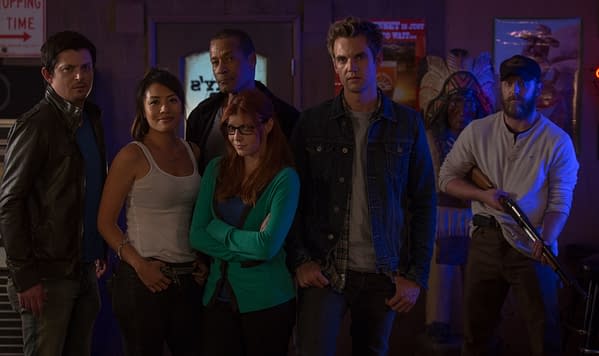 Starring Phil Morris, Tara Perry, Tyler Hilton, Emily Chang, Tony Janning and Manu Intiraymi, the film was written by Todd Beauchamp and directed by Alex Albrecht. Executive produced by Roddenberry Entertainment's Eugene "Rod" Roddenberry and Trevor Roth, the film marks the a second short, following 2012's White Room: 02B3.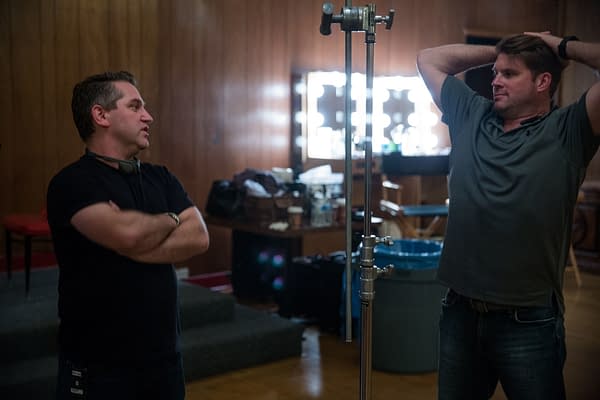 Surrounded by police, with the gunman holding everyone hostage and the tension increases, we discover that everything may not be as it seems, and one of the regulars is concealing something that could change all of their lives in an instant.
Check out the exclusive clip below: