'Fantastic Beasts: The Crimes of Grindelwald'- A Devoted Fan's Thoughts
[Editor's note: This piece comes to us from our friend Rick Navarro, self-professed devoted fan of Harry Potter, Fantastic Beasts, and the Wizarding World. Rick attended the Fans First Screening of Fantastic Beasts: The Crimes of Grindelwald in NYC, and was kind enough to share his thoughts on the film.]
I was one of the lucky fans who got to see Fantastic Beasts: The Crimes of Grindelwald during the Fans First Screenings on Saturday, November 3rd in New York, New York. As a devoted fan of Harry Potter and the Wizarding World for nearly two decades, my opinion is—of course—somewhat biased.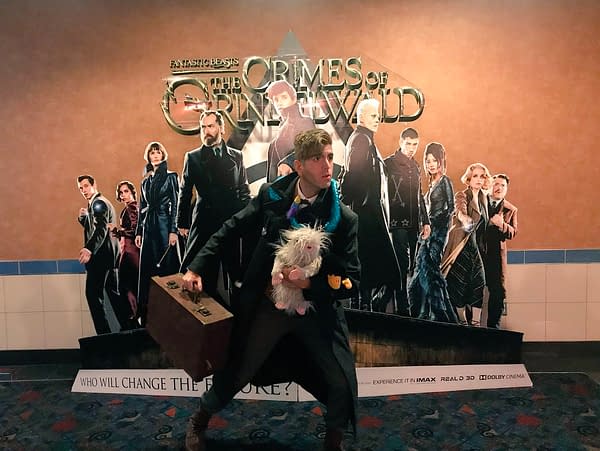 As the second of a five part series, The Crimes of Grindelwald moves the Fantastic Beasts series closer to the timeline familiar with Harry Potter fans. Whereas the first film was mainly an insulated story about Newt and his beasts, the sequel deals more with the Global Wizarding War referenced occasionally in the Harry Potter series. Like the Star Wars prequels or The Hobbit movies, this series tells a story whose ending we already know but whose details we have yet to find out.
Perhaps my favorite thing about this film is the fact that—though Potterheads know that this series will conclude in the epic duel between Dumbledore and Grindelwald in 1945—there are still a great number of surprises and unexpected twists along the way. The last five minutes of the film, in particular, drops some jaw-dropping revelations that not even the craziest fan theories could have imagined.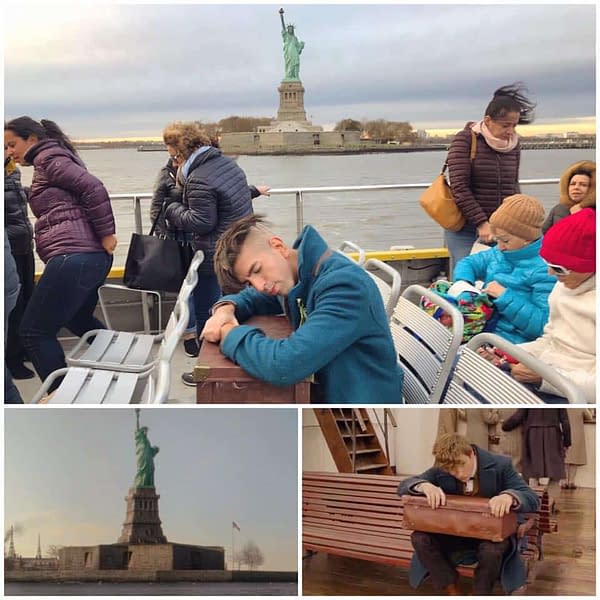 This film brings back the magic of the first film; the beautiful costumes, amazing set pieces, astounding special effects, lovable characters, and delightful humor that made us fall in love with this new storyline. The story is just as charming, silly, and moving as the initial entry into the series. I do have a few small complaints.
Unlike the first film, where the magical creatures each served a relatively essential plot point and moved the story forward, some of the beasts this time around (particularly the kelpie, baby nifflers, kappa, and chupacabra) feel like they're there just for the sake of being there and don't add to the story.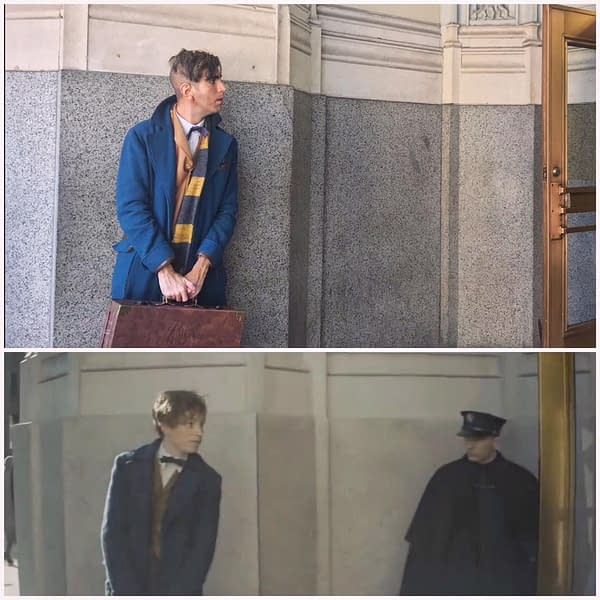 The plot is also, at times, a bit hard to follow. One scene in the third act that explains a character's lineage seemed particularly convoluted and left me very confused. Lastly, much like my point about the beasts, events in the film seem to happen for the sake of them happening. Interesting moments, character meetings, or memorable images and events seem to drive the plot rather than the plot logically bringing us to those moments.
Despite these few issues, the film will most definitely enthrall fans of the Wizarding World, casual moviegoers, and people of all ages. Unlike many spinoffs, the film does not rely on the Harry Potter series to be enjoyed. Whether this is the first, second, or tenth Wizarding World film you've seen, you're in for a FANTASTIC time.
***
Fantastic Beasts: The Crimes of Grindelwald hits theaters on November 16th 2018.