Fox is starting to do a little more marketing for their Batman prequel series Gotham. First came the logo and website and synopsis, and now, the first official character image. I wonder if they're pissed the paparazzi got the jump on them in revealing Jim Gordon (Benjamin McKenzie) and the Penguin (Robin Lord Taylor).
But no matter. Here's someone we haven't seen yet: Donal Logue as Detective Harvey Bullock.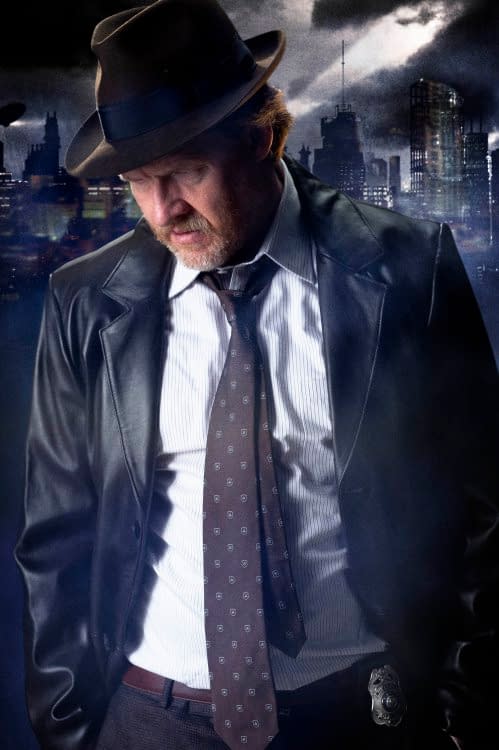 He's Gordon's partner and mentor this time around and here's how he's officially described in this incarnation:
rough around the edges and plays loose with police procedure — but gets results and does it with old-school, forceful panache.
Enjoyed this article? Share it!