Warner Bros. was keeping a tight lid on all things Shazam! starring Zachary Levi. The only real thing we had that was official for months was the logo, until that retailer's convention in Las Vegas happened and Levi instagrammed a photo of himself with an official poster featuring the red and lightning bolt costume.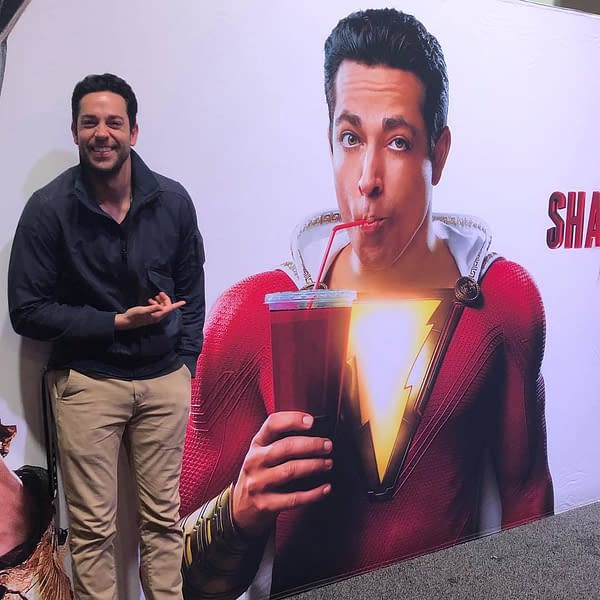 Today Entertainment Weekly offered the first image from the film, featuring Levi as hero Shazam and Freddy Feeman (played here by (Jack Dylan Grazer).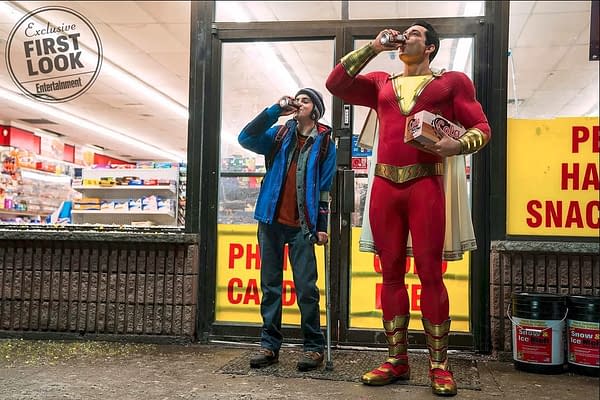 While there is no word on whether or not a trailer for the film may be shown during WB's San Diego Comic-Con (Hall H) panel, it's a safe bet that Aquaman's trailer will have some company.
The plot as we know it at this point will more than likely follow some of the classic DC Comics storyline where young orphan Billy Batson (Angel Asher) is assigned to a new foster home where he befriends comic book superfan Freddy. A chance encounter with a mysterious wizard (Djimon Hounsou) results in the transfer of special powers, which can be activated by exclaiming "SHAZAM!"
Shazam! is set to hit theaters on April 5th, 2019.
Enjoyed this article? Share it!