Jane the Virgin's Gina Rodriguez to Star as Carmen Sandiego in Live-Action Film
Netflix has the rights to do a live-action feature film of Carmen Sandiego, and they've picked Jane the Virgin star Gina Rodriguez to play the title character. Though best known for her Golden Globe-winning role as Jane Villanueva on the critically acclaimed CW series, Rodriguez recently starred in the Alex Garland-directed feature film Annihilation and is currently in production on Miss Bala for Sony Pictures. Rodriguez will also be a producer on the film through her I Can and I Will Productions.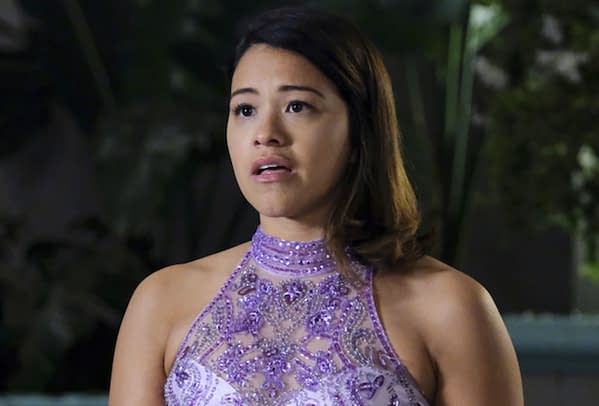 Netflix is expanding the brand by adding the feature film to the new Carmen Sandiego animated series set for 2019 with Rodriguez voicing the lead character there as well. The property is owned by Houghton Mifflin Harcourt (HMH) and they will launch a new line of books featuring Carmen in 2019, in time for the release of the animated series.
The movie is planned as a standalone adventure that will embrace the aspects of the character that was beloved by fans in the '90s. No writer or director has yet been attached to the property.
Rodriguez also voices the lead in the upcoming Warner Bros. animated film Small Foot. Miss Bala is a remake of the Best Foreign Film Oscar-nominated Mexican picture about a beauty pageant contestant who witnesses the brutality of a drug gang and is dragged into their dangerous business.
Source: Deadline