Was the 'Holmes and Watson' Poor Rating on Rotten Tomatoes Elementary?
Holmes and Watson, the latest outing from Will Ferrell and John C. Reilly, is getting a serious thrashing from critics and audiences alike.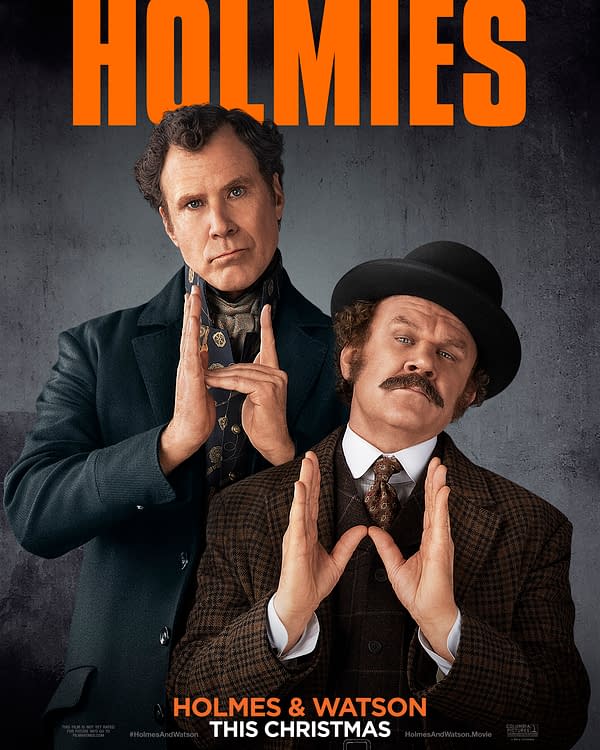 Their third comedy after Step Brothers and Talladega Nights: The Ballad of Ricky Bobby was not initially screened for critics, which is never a good sign for a movie opening. As expected, critics gave Holmes and Watson a good thrashing with a 0 percent rating on the critic aggregate site, Rotten Tomatoes. It has since raised an "astounding" five percent since.
Perhaps, Columbia Pictures can playoff how horrible the film is by posting some of these reviews.
Let's start with David Fear from Rolling Stone:
"It's so painfully unfunny we're not sure it can legally be called a comedy. Let's put it another way: You know that story about the monkey paw, where a grieving mother wishes for something and her wish comes true, only it's all twisted and wrong and horrible? Someone may have gotten a hold of one of those talismans and said, "I'd love a Step Brothers reunion, maybe with a recognizable I.P." and then a rotting, shambling corpse is suddenly knocking on the multiplex doors."
Here's Peter Sobcyznski's take from RogerEbert.com:
"Holmes & Watson" is so excruciatingly awful that you have to wonder what it was, other than their paychecks, that could have possessed the cast and crew to keep coming back each day, when it must have been obvious from the first day of shooting that the project was the most hopeless of cases imaginable.
Chicago critic Danielle Solzman cut straight to the point on her own twitter
Those were probably some of the "kinder" ones. The comment captured from Brian Viner of the UK's Daily Mail highlighted, "I counted six laughs and three walkouts."
The audience's dismay was on full display on Twitter including quite a few walkouts.
As one of the critics responsible for increasing the rating up from 0h, David Edelstein from Vulture does defend the film's well-intentioned nature.
"When it's bad it is, indeed, painful, but even third-rate Will Ferrell + John C. Reilly is more inspired than the noisy contraptions on either side of it in the multiplex."
Perhaps in a similar fashion how filmmakers Ed Wood and Roger Corman grace us with their terrible treasures, Bleeding Cool's TV Editor Ray Flook says, "Now I want to see it even more…"
As the saying goes, they can't be all winners and two out of three better received films isn't bad. Do you plan to see Holmes and Watson? Sound off in the comments below.