Kevin Feige Says Captain Marvel Is the Most Powerful Superhero the MCU Has Ever Introduced
Marvel boss Kevin Feige has a lot to say about a lot of things, and thankfully, he does so publicly and often. One such recent thing (during the Infinity War purple carpet, actually) had to do with the upcoming 21st film in the Marvel Cinematic Universe, Captain Marvel.
Hopefully by now you've seen the 19th MCU film Avengers: Infinity War, so I can talk about that final scene that comes after the credits, because it maybe has something to do with what Kevin Feige said about Captain Marvel. If you HAVEN'T seen it yet, you should maybe probably go read something else as I will be mentioning a spoilery thing.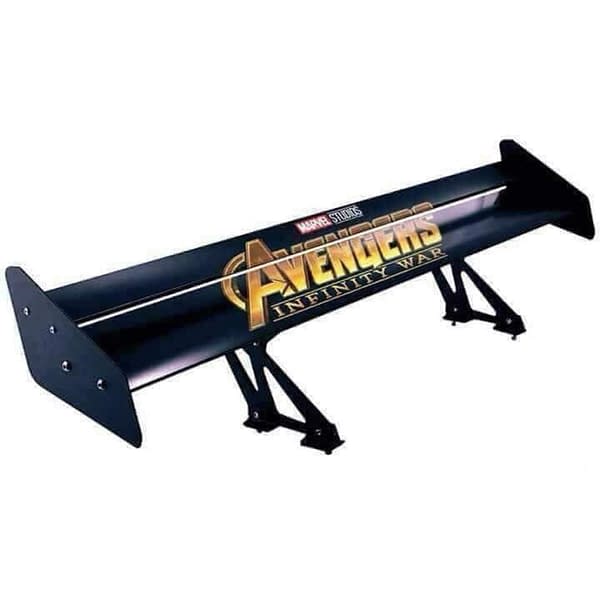 Ok, so at the very very end of the great purge of heroes by Thanos, we get a Nick Fury post credits scene wherein Maria Hill and Director Fury also disintegrate with the snap of Thanos' infinity stoned-fingers. Before he goes poof, Nick tries to send a msg on a….S.H.I.E.L.D. beeper….which eventually goes through and displays a logo that Marvel fans have been waiting a long time to see.
It's of course the Captain Marvel logo, the starburst within a blue and red field. Don't feel bad if you didn't recognize it, lots of people didn't. I myself cheered and clapped, because I've been waiting to see Captain Carol Danvers on the big screen.
Theoretically, this means that Fury is activating a beacon, a Captain Marvel signal if you will, and we'll be seeing her get into the action in the still untiled Avengers: 4 film when it releases next May.
Ok so what's interesting here is that Marvel Studios boss Feige has called Carol the "most powerful superhero we've ever introduced," which makes sense that the big guns would be needed to take down Thanos.
Marvel Studios chief @Kevfeige teases #CaptainMarvel's "unique and inspiring origin story" https://t.co/EqOsdHZRLg pic.twitter.com/xah4t1WCfn

— Variety (@Variety) May 2, 2018
He goes on to say that Carol's back story is the most unique and inspiriting, as well as a tease of a very different Nick Fury than we've seen in films.
Needless to say, my excitement is off the charts for Captain Marvel, which is set to hit theaters on March 6th 2019.