La La Land, Hidden Figures And The Night Manager Lead The Location Manager Awards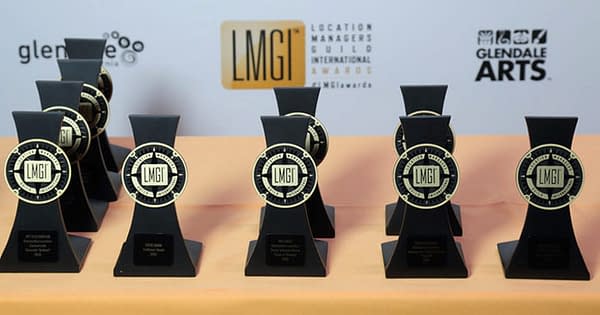 You learn something new every day it seems. Hollywood's Location Managers had their black tie awards ceremony the other night. I new about location scouts, but location managers was new to me. So I looked it up and found this on job site called Prospects:
Location managers are responsible for making all the practical arrangements for locations used for film, television or photographic shoots outside the studio. Productions are made in a range of places and location managers need to research, identify and organise access to appropriate sites.
The ceremony included an appearance by Lori Balton, the first location manager accepted into the Academy of Motion Picture Arts and Sciences. She was presented with the Trail Blazer Award. Stuart Raven Barter (Thelma & Louise) got the Lifetime Achievement Award and director Danny Boyle (Trainspotting) got the Eva Monley Award.
The rest of the winnders are as follows:
OUTSTANDING LOCATIONS IN A PERIOD TELEVISION SERIES ***TIE***
• The Crown – Pat Karam, Robert Bentley/LMGI
• Westworld – Mandi Dillin/LMGI
OUTSTANDING LOCATIONS IN A CONTEMPORARY TELEVISION SERIES
• The Night Manager – Tom Howard, Daniel Sampedro Palerm
OUTSTANDING FILM COMMISSION
• Royal Film Commission of Jordan – Rogue One: A Star Wars Story
OUTSTANDING LOCATIONS IN A COMMERCIAL ***TIE***
• "Bulbs" (Macbook Pro) – David Doumeng/LMGI, Charlie Love/LMGI
• "This Land is Your Land" (Johnnie Walker) – JJ Levine/LMGI, Will Brewster, Patrick Burn, Dana Hanby
OUTSTANDING LOCATIONS IN A PERIOD FILM
• Hidden Figures – Wes Hagan/LMGI, Dan Gorman/LMGI
OUTSTANDING LOCATIONS IN A CONTEMPORARY FILM
• La La Land – Robert Foulkes/LMGI, Steve Beimler Producers