Goose Gets Her Own Captain Marvel Trailer, Plus the Top 10 Movie Cats of All-Time!
Marvel Studios have released a new trailer for Captain Marvel. Yes, the film came out in theaters last weekend. But this is a special trailer. This one puts the focus on the best character in the film, and maybe one of the best in all of the MCU. This one focuses on everyone's favorite flerken, Goose!
See the cat critics call "one of the coolest cats in movie history." Don't miss Goose in Marvel Studios' Captain Marvel in theaters now.
I have to say: as much as I loved Goose in the film, she is not the greatest or coolest cat in the history of cinema. That honor belongs to Jones from Alien. In fact, here is a definitive ranking of the top ten film cats:
Jones from Alien
Thackery Binx- Hocus Pocus
Goose- Captain Marvel
Church- Pet Sematary
Blofeld's Cat- James Bond
Oliver- Oliver and Company
Sassy- Homeward Bound
Crookshanks- Harry Potter
Mr. Jinx- Meet The Parents
Milo- Milo and Otis
So, top 3. That is pretty good company there Goose. You came close, but the top two are gong to be hard to beat. Maybe after Avengers: Endgame.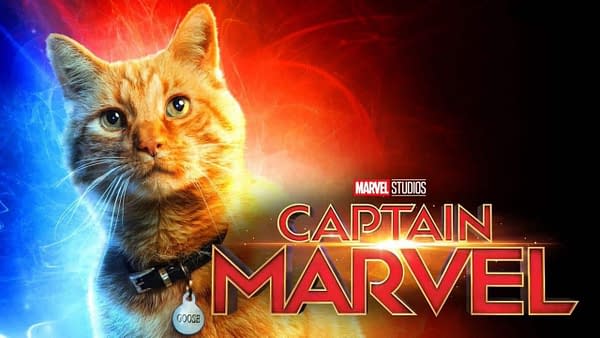 Captain Marvel, starring Goose the Cat, is in theaters everywhere now.