So, as we reported yesterday, Robert Sheehan is now a superstar, so Nathan is leaving superpowered comedy drama Misfits before the third series starts, to be replaced with a new character, Ruby, still to be cast.
We'll get a goodbye to Nathan from Misfits writer Howard Overman in an online-exclusive short film for broadcasters E4.
And, naturally, it involves Las Vegas. E4 state "The exact nature of the super-teen's departure is being kept firmly under wraps, but it may or may not involve some pic 'n' mix, a Fisherman's Friend, and a Tripling incident. Classic."
And the short will include the introduction of Rudy, a new male character for the series.
It may well be one of E4's most downloaded videos of all time…
The new eight episode series will start later this year, with Howard Overman writing five episodes, Matt Strevens producing and Alex Garcia and Wayne Yip co-directing.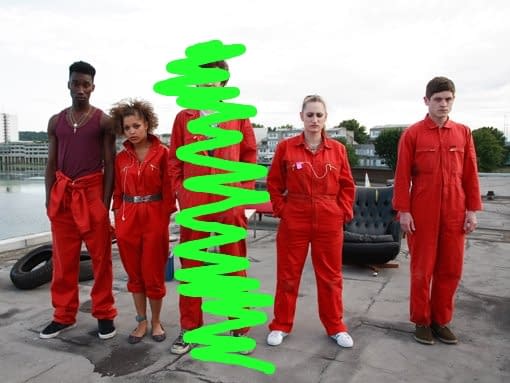 Enjoyed this article? Share it!