We have three Disney live-action remakes coming to the big screen this year and the first of them is the remake of Dumbo. Now that it's a little under two months away Disney has started to kick up the marketing for the movie. Between this and Captain Marvel next month, Disney has some big movies coming out. Now we have another new look at Dumbo and this one shows off quite a bit of Dumbo flying and some more footage of the various supporting characters.
Thus far the reactions to this movie seem to be mixed. Director Tim Burton doesn't quite have the pull that he used to when it comes to the box office. He used to be enough to get people to into seats by himself but after several commercial and critical failures, no one is going to a movie just because Burton made it–save for his group of hardcore fans. This movie is going to need something else, whether it be good buzz from audiences or from critics, to get people to show up in droves.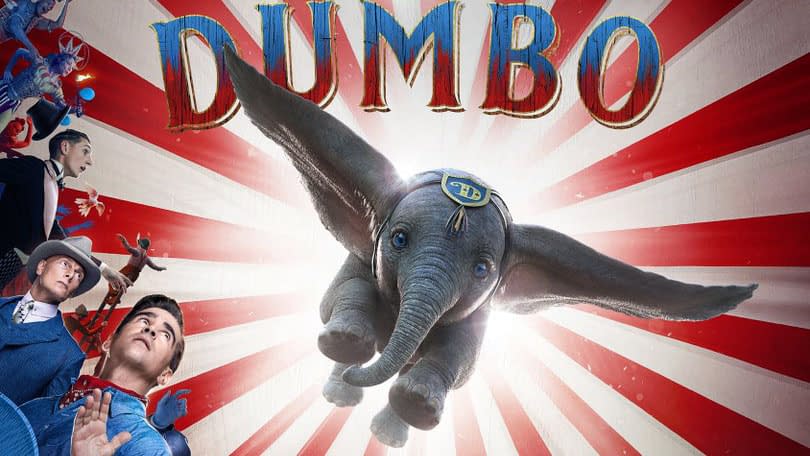 Summary: A young elephant, whose oversized ears enable him to fly, helps save a struggling circus, but when the circus plans a new venture, Dumbo and his friends discover dark secrets beneath its shiny veneer.
Dumbo, directed by Tim Burton, stars Colin Farrell, Nico Parker, Finley Hobbins, Michael Keaton, Danny DeVito, and Eva Green. It will be released on March 29th, 2019.
Enjoyed this article? Share it!