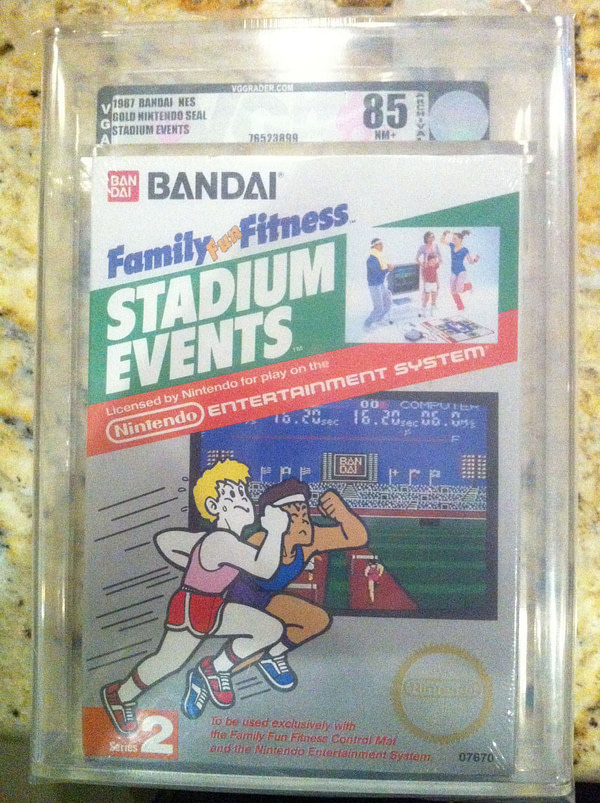 Video Game history is something that I worry isn't preserved or studied enough. While it is much younger, few really know extended pieces of Video Game history in the same way they do about film. A lot of people know who the Lumiere Brothers, Georges Méliès and Thomas Edison are and why they are important to the birth of motion pictures. Contrast that to video games and even many enthusiasts would struggle to name a handful of pre-1970 forefathers.
That's why I'm pleased when the community gets excited about the medium's history. At some point though, you do have to wonder how far is too far? In a mind-boggling Ebay auction, a copy of Stadium Events is currently going for $100,000. The game was first produced in 1987, but was recalled before it got a rebrand, making Stadium Events one of the rarest video games ever produced.
In a brief interview with GameSpot, the seller claims that they used to work at Nintendo and that the game fell into his position at the end of its life-cycle. A still sealed copy sold for $44,000 in 2010, but obviously this copy has far surpassed that. If the bids maintain their legitimacy, this might well be the most expensive single copy of a game ever bought.
So, if you want to own a little bit of video game history, you'll have to dig real deep into your pockets.