Report: Dave Bautista Is Eager To Return To WWE For Another Full-Time Run
Guardians of the Galaxy star Dave Bautista is interested in another full time run with WWE, according to comments Bautista made on Jim Ross's podcast, as transcribed by The Mirror.
"I stay in touch, man," Bautista said about his contact with his former employer. "I've talked to Vince [McMahon] recently and he knows what I want. I've made it very clear that I wanted to go back and run a program with Hunter [Triple H]. I've been very public about it and I think that's the thing that would get me back." The last time Bautista was in WWE, he was the victim of the unfortunate circumstance of being not Daniel Bryan when the crowd wanted Bryan to win the 2014 Royal Rumble. Bautista won instead, garnering boos when he was revealed as a surprise entrant (and not Bryan), and when he won. Fans targeted Bautista with boos for months, as the focus of their anger at WWE for refusing to push Bryan, until WWE relented and allowed Bryan to defeat Bautista for the WWE Championship at WrestleMania. During that run, Bautista was affectionately nicknamed "Boo-tista" by WWE's audience.
Following the misery of that run, Bautista was vocally critical of WWE's stupidity in booking their wrestling organization in such a way that Bautista, who by all rights should have been a crowd favorite in his return, was widely hated. But now, it seems, he wants to come back for a full-time run.
"I would love to go back, but the reason I have not gone back is because I don't want to do a one off." Bautista said. "I want to go and I want to wrestle. I want to do some house shows, I want to be a part of the program and I love it."
So why would Bautista want to return to a company that ruined his previous return with stupid booking, and where the fans vocally rejected him despite the fact that, in all honesty, we were lucky to have him back? Perhaps he's looking for a boost for his movie career, which was riding high following the success of Guardians of the Galaxy and Guardians of the Galaxy Vol. 2. Bautista scored a role in Blade Runner 2049, and seemed to be on the path to become the next Dwayne "The Rock" Johnson, but became too arrogant, claiming that Blade Runner 2049 would be better than the original. When the movie bombed at the box office, it had to be a blow to the superstar's ego.
Perhaps one reason Bautista has stumbled in his movie career is because he dropped his pro wrestling name, Batista, too early. First of all, Batista is clearly a superior surname to Bautista because it has one less vowel and is shared with a deposed Cuban dictator. Everybody knows that. Additionally, a single name is widely considered to be much more bad ass than a regular two name combo. In Guardians of the Galaxy, would Drax have been as successful at his chosen career of Destroying if he were named Jim Draux? Jim Draux the Destroyer simply doesn't have as snappy a ring to it, and neither does Dave Bautista.
By returning to wrestling, Bautista has an opportunity to rejuvenate his career, giving him another shot at Hollywood superstardom. Hopefully, both he and WWE have learned their lessons from the last time.
And also, beating Bautista will be a great way to make Roman Reigns look strong.
---
---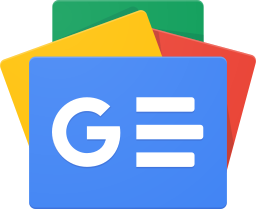 Stay up-to-date and support the site by following Bleeding Cool on Google News today!