Posted in: Movies, Recent Updates, TV | Tagged: cosplay, Eri Kagami, fandom, fangirl, Nerd Culture, Rise Of The Fangirl
---
Rise Of The Fangirl: Eri Kagami
The landscape of fandom is becoming more a diverse, beautiful place. For me personally, watching the comic fandom grow to be more inclusive has been uplifting and inspiring. In this ongoing series I'll be interviewing women from all parts of nerd culture. I'll ask them about their fandoms, trials they may have faced, and how we can make all fandoms better! This will be on ongoing project featuring a new fangirl every week. So sit back and hang out while I explore…
The Rise of the Fangirl! This week I talked with Eri Kagami. She has been a fangirl since 1995 and her preferred fandoms include Sailor Moon, Pretty Cure, Disney, Kantai Collection, Love Live, Star Wars, and musical theater. Her annoyances include close minded people, people who don't clean up after their dog, and wasting time!
-What does fandom mean to you?
Fandom means two things to me. One is a state of mind; you're a fan of something and have a complete obsession over it that no one else would "get." The second meaning is a community of fans bonding and fawning over the same thing. One can choose to be immersed in it or one can practice their fandom on their own. It's almost like a religion of like minded people who come together with a common thread. I found self care and therapeutic experiences through fandom just by connecting with people who feel the same way and getting involved. Example, I did a month long Disneybound series of challenges when I was unemployed and it made me happy doing something creative that I can share with others who are into it. The encouragement and praise I was getting really lifted me up day after day as I was submitting almost 10 job applications a day.
-Has there ever been a time where you felt isolated, or has there ever been a time where you truly felt like this was home?
Yes on all accounts. I felt both happiness and frustration in the Sailor Moon fan communities. I felt happy to be a part of something that made a huge impact on my childhood and meeting other people and making plans to cosplay as characters from Sailor Moon. I've been in huge groups (Outer Power Inner Beauty) that have introduced me to some great people. I've organized events in Los Angeles. However, there are times where it does feel isolating when having to deal with elitism and it comes from almost every walk of life within this fandom because it's so diverse. In those cases, I have to take a step back and remember why I have a fondness for the series – it's about a girl who accepted friendships from girls so different from her and how they work together as a team to save the world. There's an episode of Bob's Burgers that explains this very well – Tina is frustrated at older Bronies for being elitist jerks but has to remind them what the series message was getting across and how they were going against it in how they treated others.
-How can we all make fandom a better/safer place for all people?
Fandom, at it's heart, should be a safe place. Fandom is where I go at the end of the day or if I need a quick break from life. It's like my morning coffee; it makes me happy but I know if I have too much of it, it's not a good thing. With that said, I think calling people out on bad behavior is a start. I get really annoyed when people gate keep who is allowed in a fandom; I've seen this a lot in comic circles wherein no one would talk to me unless I was arm-candy with my male partner. I'm a firm believer in "kill them with kindness," I'm not really an aggro person, I like to be diplomatic in calling out behavior and discussing how we can be better towards each other. In ways I've been being more welcoming in fandom include times where I want to get more people into Pretty Cure and help pinpoint where to start. I also understand that people have different and loaded feelings into fandom things (i.e.: Star wars expanded legendary universe vs. current cannon). I'm always up for healthy debate, but understanding at the end of the day, we still enjoy the same things.
---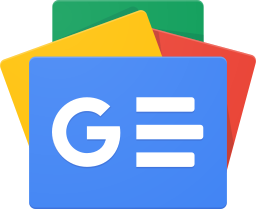 Stay up-to-date and support the site by following Bleeding Cool on Google News today!