Batman and Roman Reigns Unbox January's WWE Slam Crate
When we last checked in on our favorite roommates, Batman and Roman Reigns, Roman met a cute guy named Steve while unboxing a Comic Bento. After hitting off over their mutual enjoyment of Hellboy, Roman went off to learn more about Steve's Hydra friends.
Unfortunately, Batman and Roman stopped unboxing Comic Bentos after that, but starting this month, the pair have begun a new subscription to WWE Slam Crate, the subscription box for the WWE Universe from Loot Crate! For $34.99 per bi-monthly box (less if you subscribe for 3 or 6 boxes at a time), 4-6 pieces of WWE merchandise will arrive at your doorstep in a neat little box. This box was sent to Batman and Roman for free in exchange for an unbiased (to the extent Roman is capable, given the circumstances) review.
January's WWE Slam Crate theme is "Like a Boss."
Whether they're in the ring or managing the whole show, the WWE Universe is full of Superstars who carry themselves LIKE A BOSS. They exude confidence, speak with authority, and take care of business in the ring. This crate was designed to bring more boss in your life.
What did Batman and Roman find in their WWE Loot Crate? Read on to find out!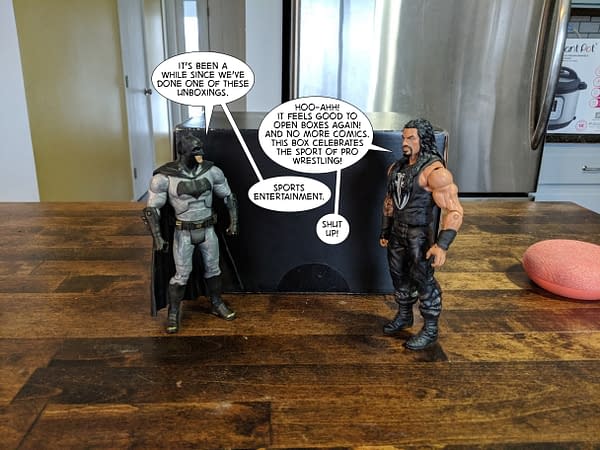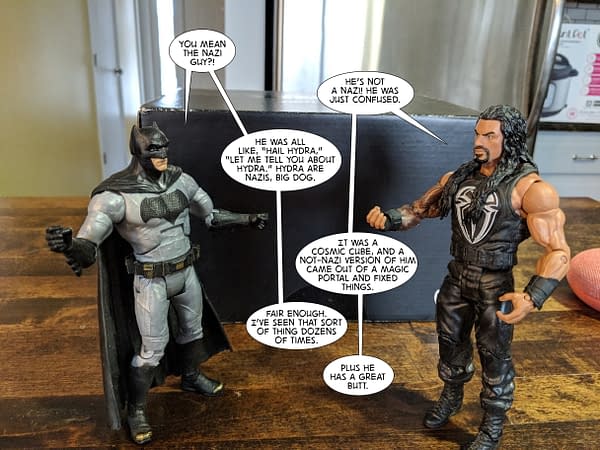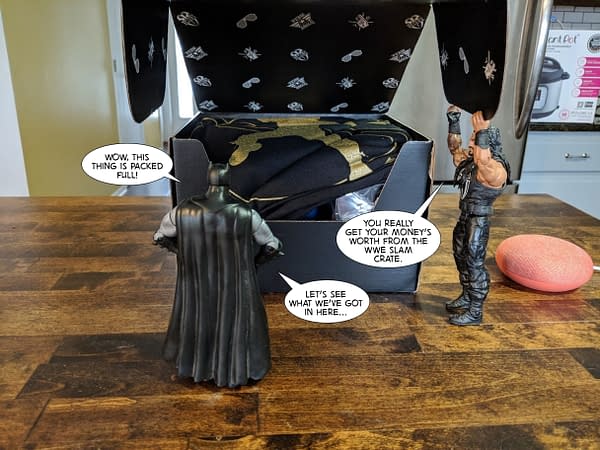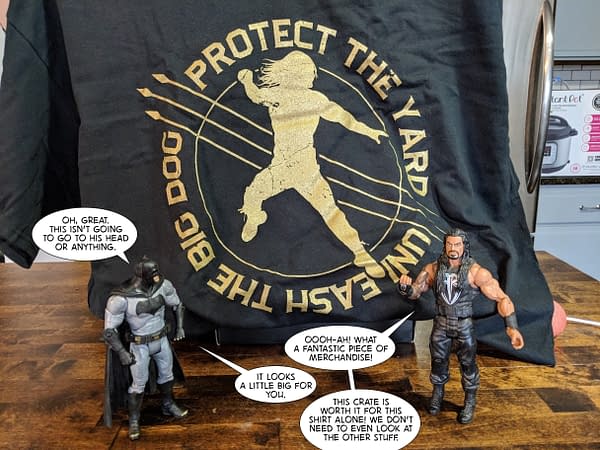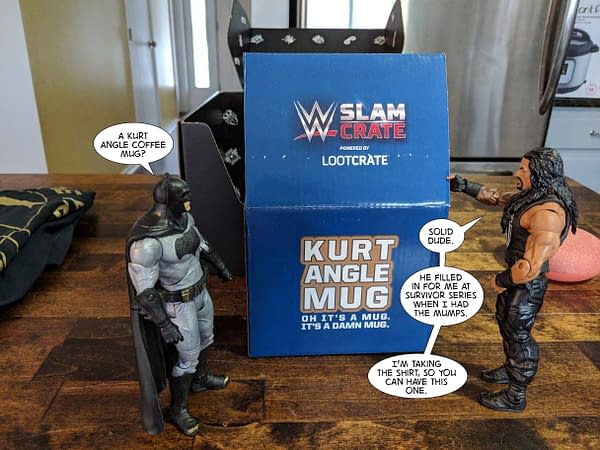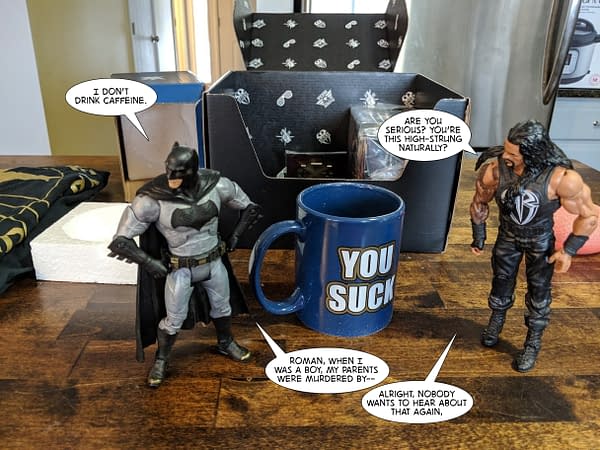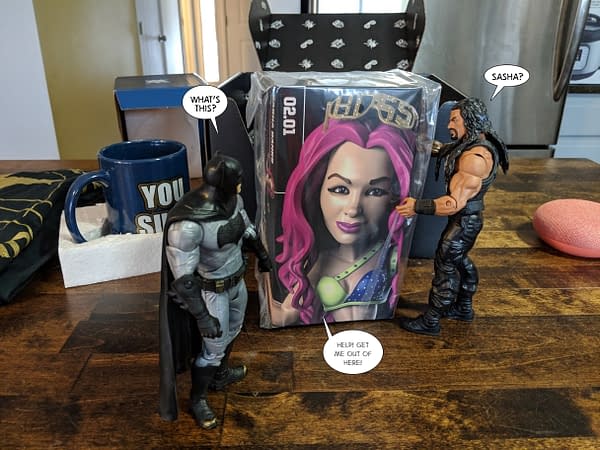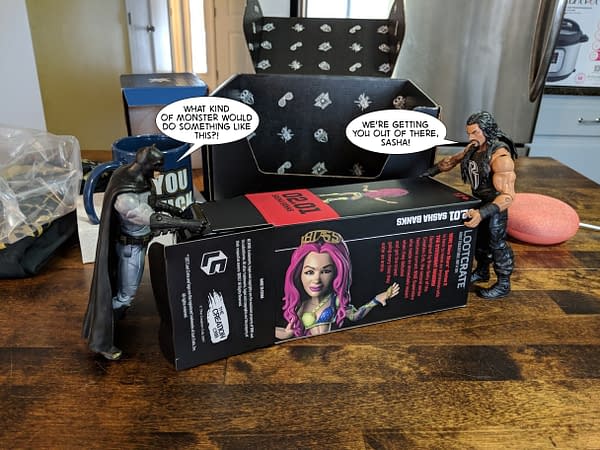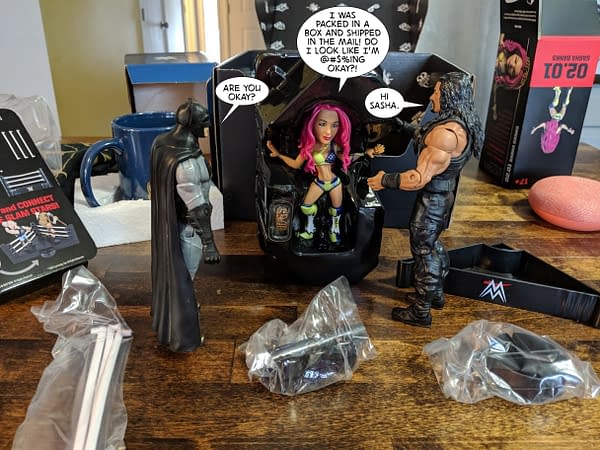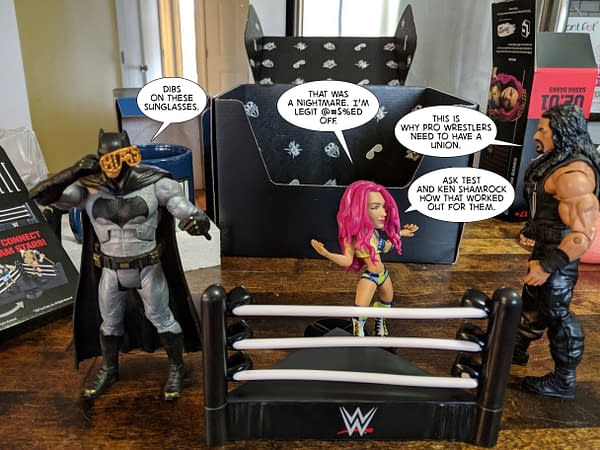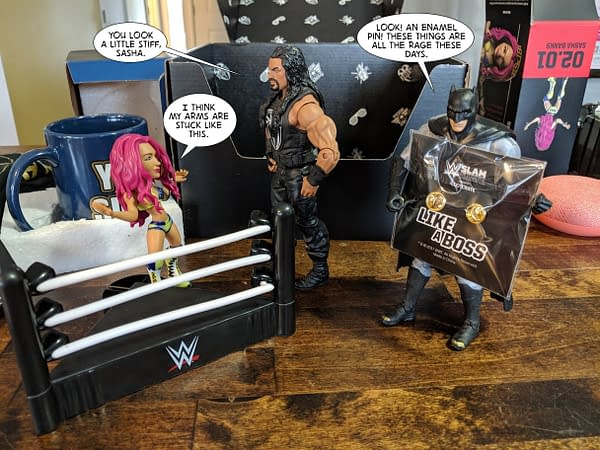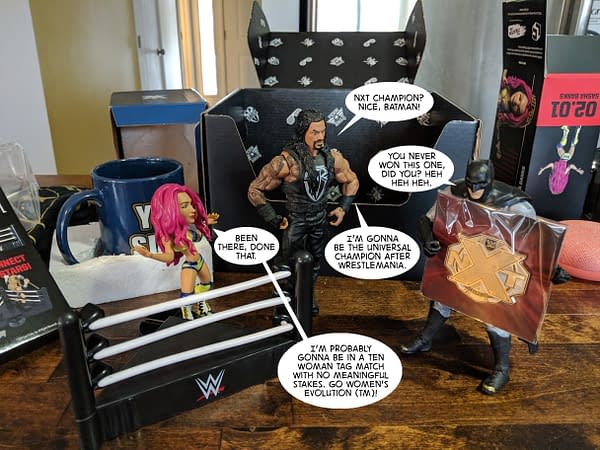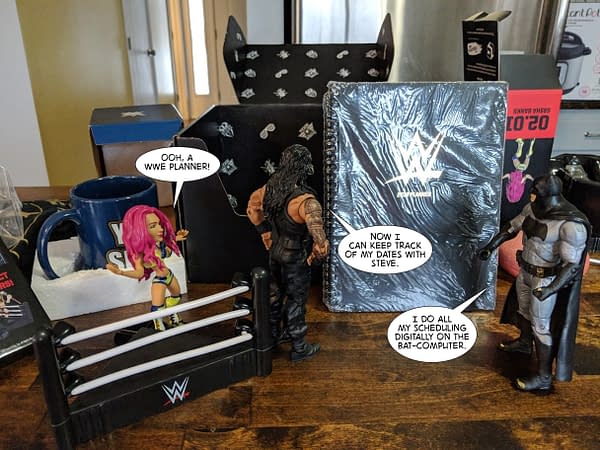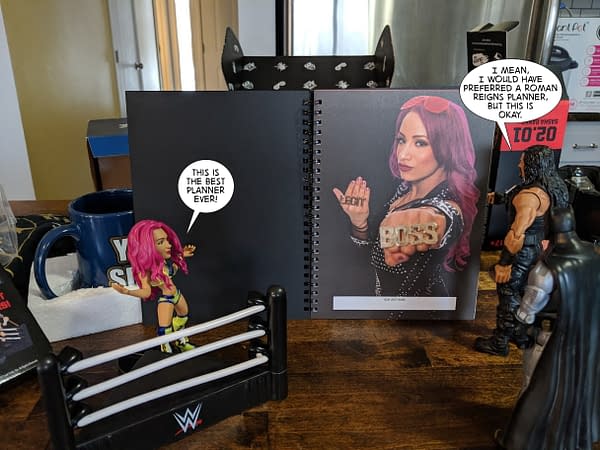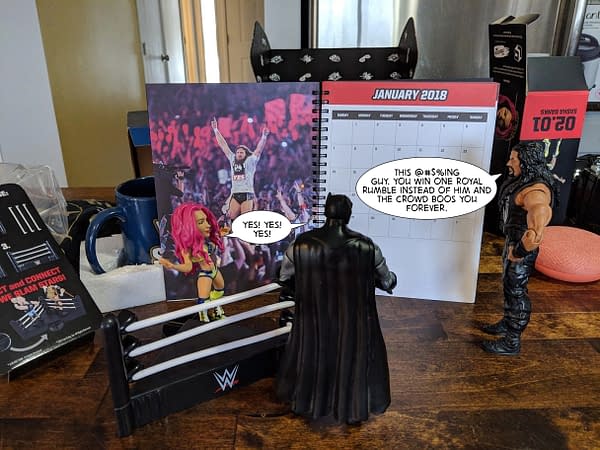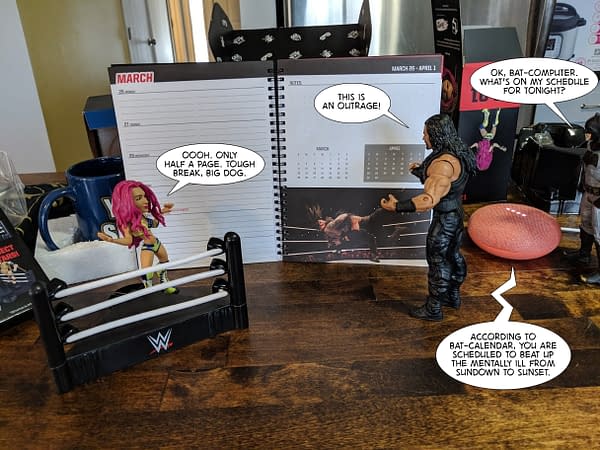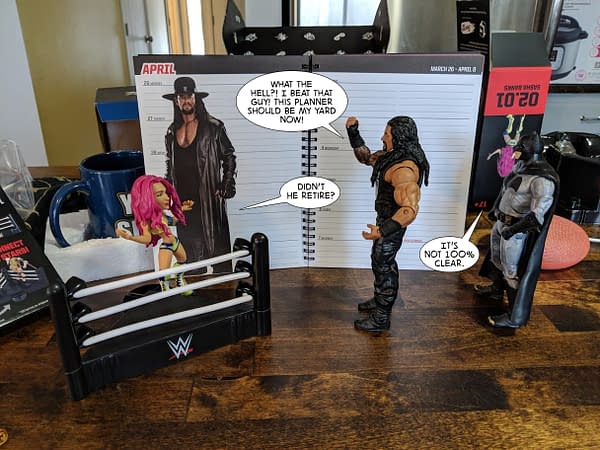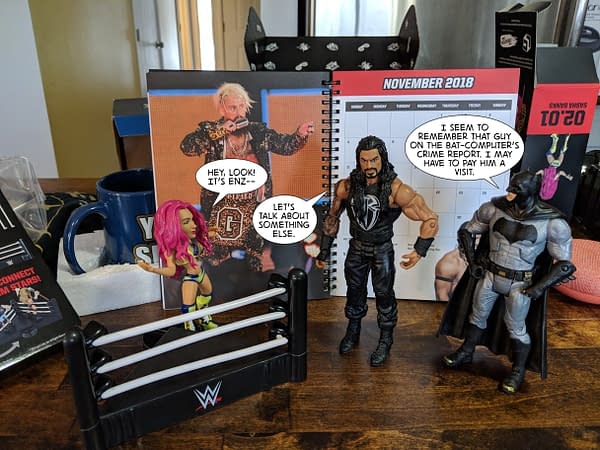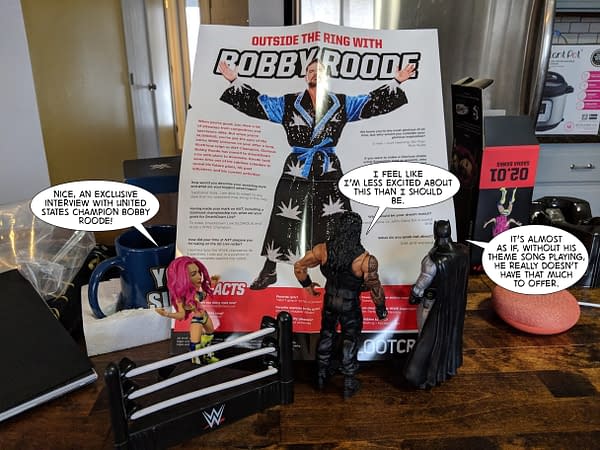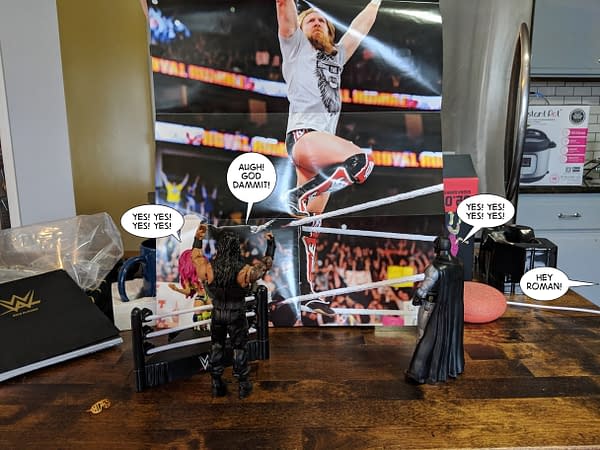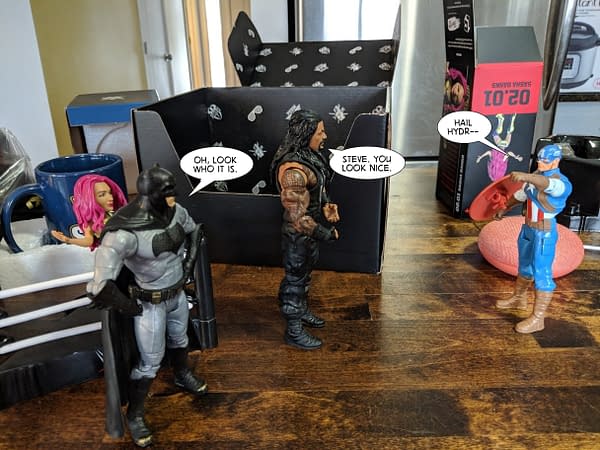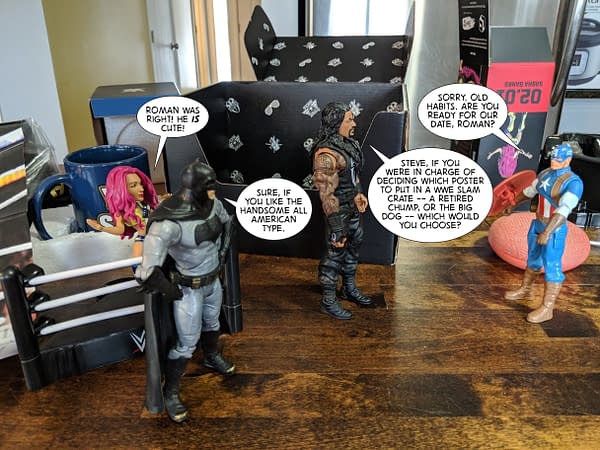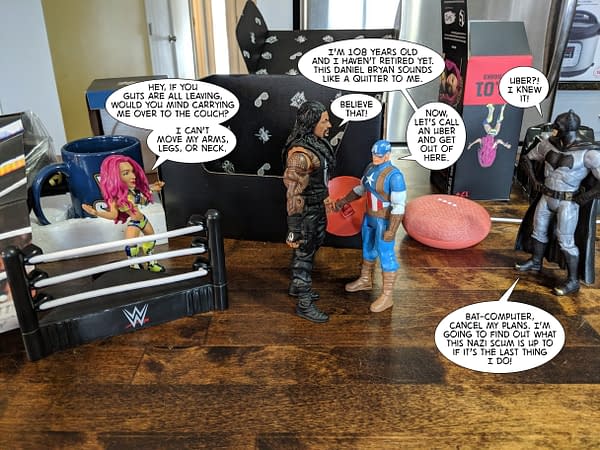 How will Roman's date go? Is Batman right to distrust Steve? Will Sasha ever be able to move her limbs again?! Find out the answer to these questions, plus what's in the next WWE Slam Crate, in the next episode of Batman and Roman Unbox WWE Slam Crate!
To learn more about WWE Slam Crate and to sign up for yours today, head over to Loot Crate's website. The next box theme is "Make an Entrance."
Lights. Music. The roar of the crowd. Some Superstars really know how to MAKE AN ENTRANCE! Get on your feet and start cheering when this crate enters the ring, with items featuring Finn Bálor, Bobby Roode and "Macho Man" Randy Savage!
Order by February 15th to get this box, and if you hurry up, Loot Crate is running a Valentines Day promotion, Find Your Soul Crate, valid until February 14th, which gets you 30% off and a free "We Love You" bonus bundle. Use the code LOVEBUNDLE to take advantage of that offer.