Arrow is on break between seasons and Stephen Amell has already filmed his run through the American Ninja Warrior course, so he, his wife and daughter are on vacation in Italy as you can see from the below Instagram photos.
But Amell posted something interesting about two hours ago.
I don't believe in conspiracy theories. Concurrently, I'm almost positive I met a very famous celebrity today that faked their own death.

— Stephen Amell (@StephenAmell) May 21, 2017
Who did Amell see? The actor doesn't even give a hint, avoiding assigning gender by saying "their own death". But the fact that it's Italy might be a clue. I'm going to speculate here… which I know you all love when I do this… that the celebrity he saw might have been Tupac Shakur.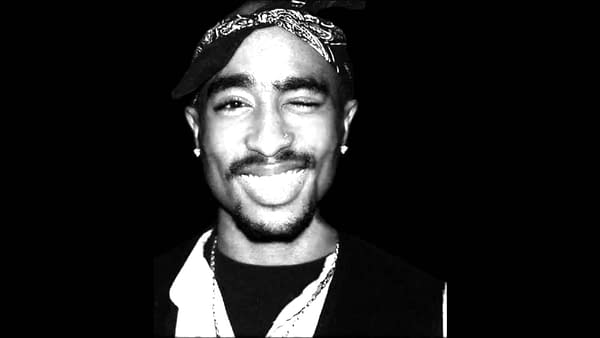 This all ties into Italian war strategist Nicolo Machiavelli who was an advocate of faking his own death to fool his enemies. When Tupac went to prison, he spent a lot of time reading Machiavelli's work and just before Tupac died, he changed his name to Makaveli. Tupac had many enemies at that point and a lot of folks believed he fake his own death. He only released one album under the name Makeveli and that was posthumously.
It's more likely that taking the name Makaveli was Tupac's way of starting over with his life but it was tragically cut short with his murder in Las Vegas. Many rappers today idolize the teachings of Machiavelli and the name Makaveli is now defined as the phenomenon of a reincarnated soldier.
There is absolutely no evidence that Tupac did in fact fake his death and it is just as likely that Amell saw someone like Colin Donnell and was making a joke based on the death of Tommy Merlyn on Arrow. But it's Sunday and who can pass up a good conspiracy theory?
Enjoyed this article? Share it!