Daniel Lof wrote from New York Comic Con,
The Robotech panel was mostly an announcement panel of what will come. Producer of the Robotech TV series Kevin McKeever of Harmony Gold Production talked in a very fast pace of what is to come for the thirtieth celebration, and there was a lot exciting news for the Robotech franchise.
The Kickstarted RPG with its mini-figures are at the moment going through production.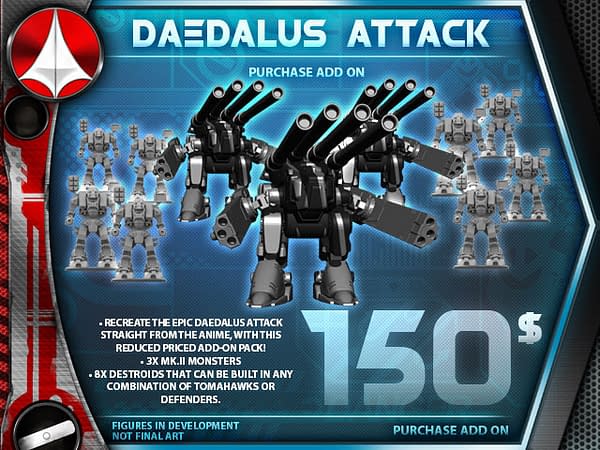 There will also be a new toyline from Toynami with new superdeformed figures and 1:100 scale collectibles.
Udon Books will release a Robotech art book sometime this year or next year.
Many of the Robotech novelizations will be reprinted in E-Book format like "Lost Generation" and "End of the Circle". Lionsgate will be starting to distribute Robotech. The upcoming new OVA will be "Love, Live, Alive".
Before the Q&A session Kevin McKeever announced that Dynamite Comics and World Events Production will publish a Voltron/Robotech Crossover.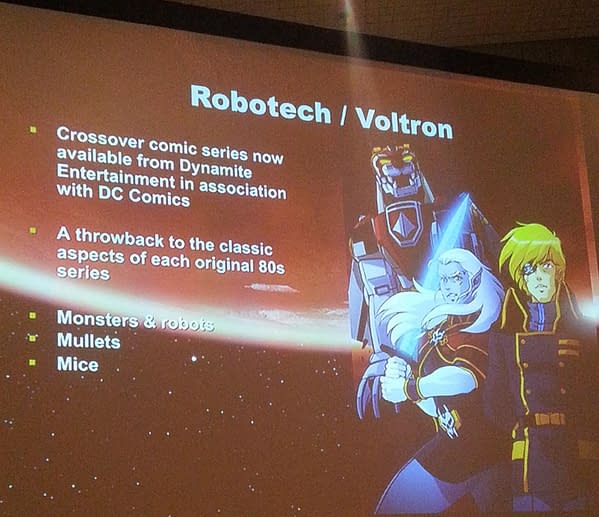 [Rich adds… though Nick Barrucci of Dynamite denies it, and says this is the crossover they published a couple of years ago. Why this was presented as new, is one of the New York Comic Con mysteries that will remain as such…]
Enjoyed this article? Share it!