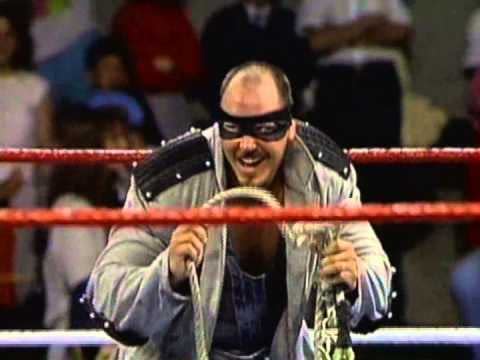 Everyone, even super-important and famous entertainment journalists like ourselves, are vulnerable to the evil designs of hackers. And what those hackers want most is our most prized possession: our WWE Network accounts.
Last week, when preparing to tune in to watch WWE Payback, we found that the WWE Network app on our X-Box was not logged in, and more strangely, when we tried to log in, our password did not work. We reset the password, logged in, and watched the show. But the next weekend, the same thing happened. We reset the password, logged in and watched episodes of WWF Primetime Wrestling, and went about our business. And then again, tonight, when attempting to log in and watch Talking Smack, we found that we could not log in again. And this time, when we tried to reset our password, we were told:
We are sorry, there is no WWE.com account associated with this e-mail address.

Thank You,

WWE.com Customer Support
So we searched our email for messages from the WWE Network, and sure enough, we found this:
Dear Subscriber,

You recently requested to change the email address associated with your WWE account. This alert is being sent to all email addresses associated with your account for security purposes.

Your old email address: (our email)
Your new email address: (some douchebag's email)

If you requested this change, you can disregard this email.

If you did not request this change, we ask that you secure your account by logging in and updating your password.

If you have further questions regarding your account, please visit wwe.com/help.

Sincerely,
WWE Network Support
It looks like this [REDACTED] fellow, whoever he is, has stolen our WWE Network account. Since it was after hours, a call to WWE Network support offered no help. But a search on Reddit found this thread, where, beginning last week, several users reported the same problem.
Tomorrow, we'll call the WWE Network during business hours and request that they return our account. But this begs the question: how was our account, and apparently a lot of other people's accounts if that Reddit thread and similar ones are any evidence, stolen and the passwords and emails changed? Is there an exploit in the WWE Network account system? Or was their network breached and data stolen?
We do know that WWE was recently hacked, and the passwords to the social media accounts of WWE and many of its top superstars, all of whom the hackers said were connected to WWE's social media manager, were compromised. It wasn't long after that sex tapes and photos of various WWE superstars also began to leak onto the web. And now, customers have found their accounts stolen. Is this all a coincidence? Or is there a connection?
Or have hackers simply decided to target multiple individuals for the express purpose of stealing their pro wrestling on demand service accounts that cost $9.99 a month and which one could conceivable get for free forever by signing up repeatedly for free trials?
We're reaching out to WWE for comment — and to get our damn account back! We'll let you know if we learn anything more.
Enjoyed this article? Share it!