Castle Talk: Leanna Renee Hieber, Gothic Expert, and the Sanctuary of Spirits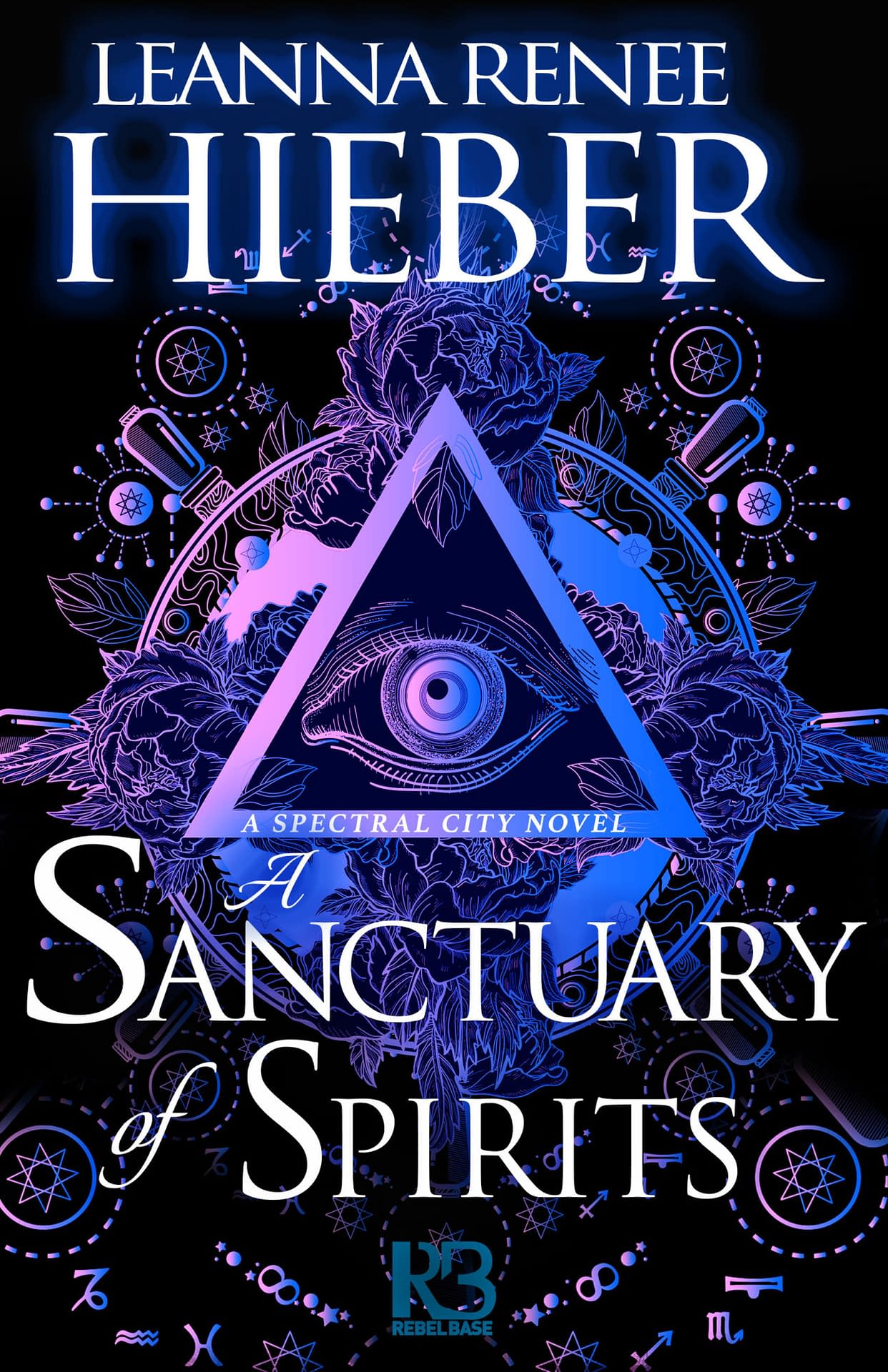 The Castle Talk Podcast chatted with Leanna Renee Hieber while the prolific author was pulled over "in Amish Country" on the way to the Steampunk and Fantasy Showcase in Manheim, PA. Hieber is a creator of what has been termed "Gaslamp Fantasy," a cousin of steampunk that tends to take place in the Victorian/Edwardian eras and feature fantasy and spooky elements—picture X-Files meets Sherlock Holmes. At the show she was to hold a lecture on the history of the Gothic Novel and her new book A Sanctuary of Spirits (this November from Kensington/Rebel Base.)
Though it can be read alone, A Sanctuary of Spirits is Hieber's second book about The Ghost Precinct, an alliance of mediums, ghosts and detectives in 1890's New York:
New York, 1899, and the police department's best ally is the secret Ghost Precinct, where spirits and psychics help solve the city's most perplexing crimes . . . made up of one Eve Whitby, who takes as her partners a bunch of fussy ghosts. Eve is concerned by the backlash that threatens the department—and by the discovery of an otherworldly realm, the Ghost Sanctuary, where the dead can provide answers.
Hieber held forth about the new book and the work that she puts into the series. Leanna is is a deeply detailed researcher and pours countless historical Easter eggs into her books, from esoteric laws like the Bone Bill of 1854, which forbade graverobbing, to the grumbly appearance of Governor Teddy Roosevelt. We also talked about her constantly growing list of books (this Summer will come her thirteenth book.) Full disclosure: Jason Henderson, the host of Castle Talk, has just finished editing a story from Hieber for the next volume of the Castle of Horror Anthology.
Find Leanna Renee Hieber on Twitter @leannarenee and Facebook.com/lrhieber. Find more information as well as free reads, author resources, links to her art and Etsy store and more at leannareneehieber.com.
Listen here:
Listen on YouTube:
Castle Talk Podcast Links:
Join us over on Facebook to chime in.
The show is hosted here. Get our RSS Feed. Subscribe at iTunes. Listen on Stitcher. Or watch on YouTube.
Twitter: jasondhenderson.
The Team: Hosted by Jason Henderson, editor of the Castle of Horror Anthology and Young Captain Nemo, and creator of the HarperTeen novel series Alex Van Helsing.