Crosswind: Syfy Developing Image Comic From Gail Simone, Cat Staggs
Looks like Syfy is venturing into the body-swapping business, as the cable network announced plans to develop Image Comics' creator-owned comic book Crosswind as a television series.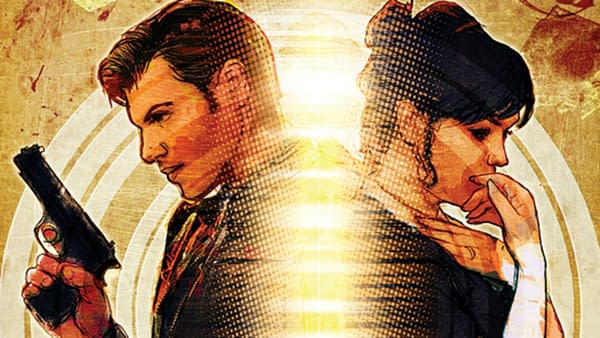 Written by Gail Simone (Birds of Prey, Clean Room) with art by Cat Staggs (Supergirl, Smallville), the comic book is being shepherded to the small screen by Vanessa Piazza (Dark Matter, Lost Girl) and her company Piazza Entertainment as part of her multi-year producing deal with Entertainment One.
In her Facebook post announcing the series development deal with SyFy, Simone also confirmed that she would be serving as an executive producer and Staggs would be on board the project as a consulting producer: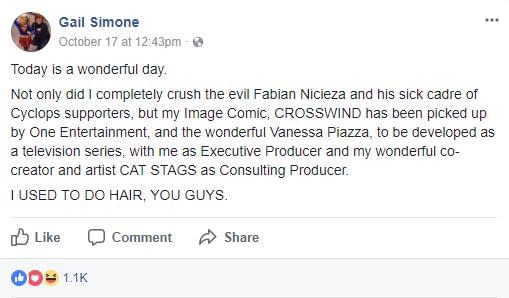 Today is a wonderful day.

Not only did I completely crush the evil Fabian Nicieza and his sick cadre of Cyclops supporters, but my Image Comic, CROSSWIND has been picked up by One Entertainment, and the wonderful Vanessa Piazza, to be developed as a television series, with me as Executive Producer and my wonderful co-creator and artist CAT STAGS as Consulting Producer.

I USED TO DO HAIR, YOU GUYS.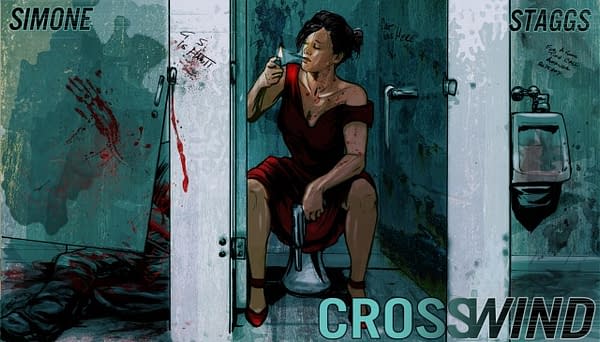 First published in June 2017, here's how Image Comics describes the fantasy-thriller series:
Fan-favorite creators GAIL SIMONE and CAT STAGGS make their stunning Image debut with this mind-bending new ongoing series! A slick and ruthless Chicago hitman. A smart but downtrodden Seattle housewife. When an inexplicable event strikes these two random strangers, their bodies, souls, and lives are switched to potentially deadly effect. It's Freaky Friday meets Goodfellas! Along with the titles attributed above, Simone is an award-winning writer who has spent the past 10 years penning a diverse cast of characters that includes Wonder Woman, Superman, Red Sonja, Tomb Raider, Batgirl, Deadpool, and Secret Six. Staggs has also had successful artistic runs in both the Star Wars and Star Trek universes. Both women are strong advocates for diversity and representation in every aspect of the comic book industry.