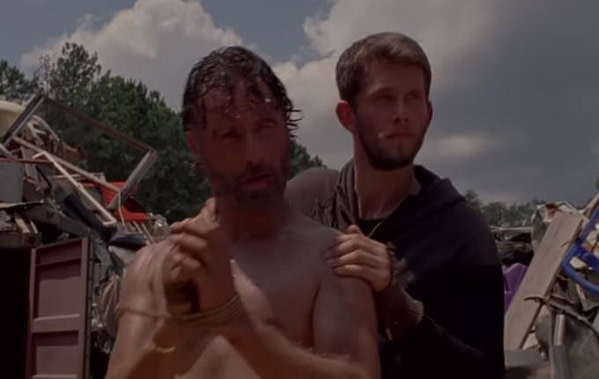 Things are looking tough for Negan (Jeffrey Dean Morgan) and his Saviors: their outpost is surrounded by both walkers and Rick's (Andrew Lincoln) Hilltop/Kingdom/Alexandria army; workers inside the compound are getting angry and restless as supply lines are cut off; and a mole within their ranks who's helped shift the tides of "All Out War" squarely in Rick's favor. With less than 48 hours before the war can seemingly be won, will distrust, anger and a thirst for revenge result in our heroes snatching defeat out of the jaws of victory? Will Rick be able to convince Janis (Pollyanna McIntosh) and the Scavengers to help him end the war once and for all? Will Eugene (Josh McDermitt) make a final, heroic stand?
Here's the trailer for The Walking Dead S08E07, 'Time for After,' premiering Sunday night at 9:00 pm ET on AMC:
The Walking Dead 807 'Time for After': Negan has to enlist the help of his lieutenants in solving a huge issue facing the Sanctuary; Rick and the group continue to enact the plan.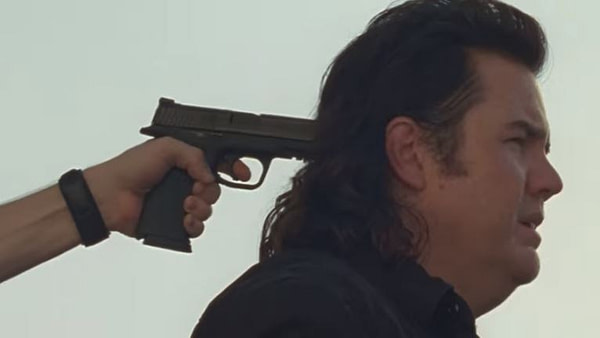 Here is AMC's official synopsis for The Walking Dead Season 8:
"Last year, Rick Grimes and his group of survivors were confronted with their deadliest challenge yet. With the comfort of Alexandria, they let their guard down, only to be reminded how brutal the world they live in can be. The introduction of Negan and the Saviors broke our group.

Feeling powerless under Negan's rules and demands, Rick advocated the group play along. But seeing that Negan couldn't be reasoned with, Rick began rallying together other communities affected by the Saviors. And with the support of the Hilltop and Kingdom, they finally have enough fire power to contest the Saviors.

This year, Rick brings 'All Out War' to Negan and his forces. The Saviors are larger, better-equipped, and ruthless — but Rick and the unified communities are fighting for the promise of a brighter future. The battle lines are drawn as they launch into a kinetic, action-packed offensive.

Up until now, survival has been the focus of Rick and our group, but it's not enough. They have to fight to take back their freedom so that they can live. So that they can rebuild. As with any battle, there will be losses. Casualties. But with Rick leading the Alexandrian forces, Maggie leading the Hilltop, and King Ezekiel leading the Kingdom — Negan and the Saviors' grip on this world may finally be coming to an end."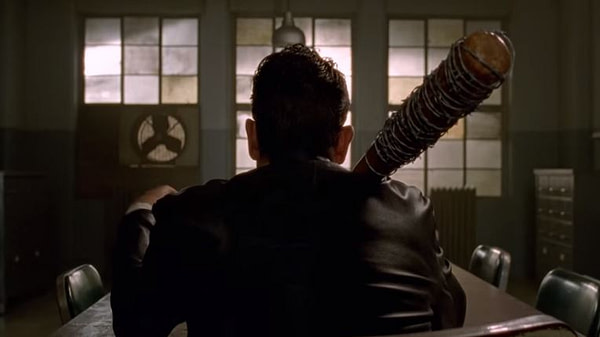 The Walking Dead stars Andrew Lincoln (Rick Grimes), Jeffrey Dean Morgan (Negan), Norman Reedus (Daryl Dixon), Lauren Cohan (Maggie Greene), Danai Gurira (Michonne), Melissa McBride (Carol Peletier), Lennie James (Morgan Jones), Seth Gilliam (Father Gabriel Stokes), Alanna Masterson (Tara Chambler), Khary Payton (King Ezekiel), and Chandler Riggs (Carl Grimes); with Gale Anne Hurd, Greg Nicotero, David Alpert, showrunner Scott M. Gimple and franchise creator Robert Kirkman serving as executive producers.