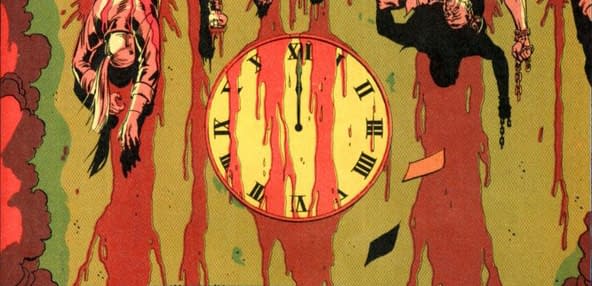 To either the delights or fears of comic books fans around the world, Damon Lindelof's adaption of Alan Moore and Dave Gibbons' 1986 limited comic series Watchmen just took a major step towards full series status this afternoon when HBO confirmed that it has greenlit a pilot order and additional scripts.
Though pilot and script orders don't necessarily guarantee a series order, there are a number of things that this adaptation has going for it. HBO is losing a major tentpole series when Game of Thrones leaves the air after its eighth season, and they still haven't found a series to replace it yet. Watchmen would get HBO into the superhero business while still working with well-respected and R-rated source material (very similar to George R.R. Martin's works). With Lindelof, you have an experienced showrunner being brought into the HBO fold for possible projects beyond this one.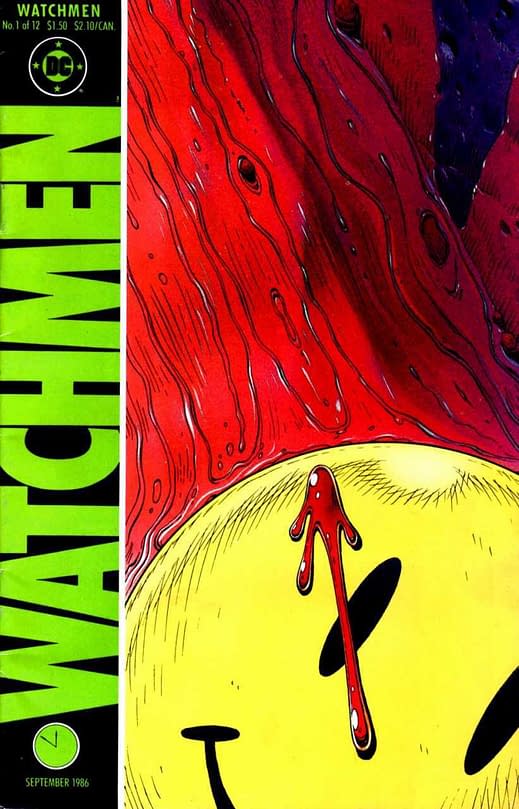 Here's DC Comics' synopsis of the original maxi-series:
"Watchmen takes place in an alternate world where the mere presence of American superheroes changed history: The US won the Vietnam War, Nixon is still president, and the cold war is in full effect.  It begins with a murder-mystery before unfolding into a planet-altering conspiracy: When a retired hero is killed, his former teammates must investigate. The conspiracy they uncover will entwine their secret traumas and twisted psychologies, ultimately asking where the fine line is drawn between heroes and villains?" One factor that may or may not be good, depending on how you look at it: creator involvement. While Game of Thrones has the direct involvement of creator Martin, it would appear that Hell has not frozen over adequately enough for Moore to touch the project with a metaphorical ten-foot poll. Gibbons has expressed some thoughts on the project, most recently expressing interest in what directions Lindelof may take the story for the sake of a television series format.
While this announcement makes it official from HBO's perspective, it almost comes as an after-thought to Lindelof's Instagram post from yesterday: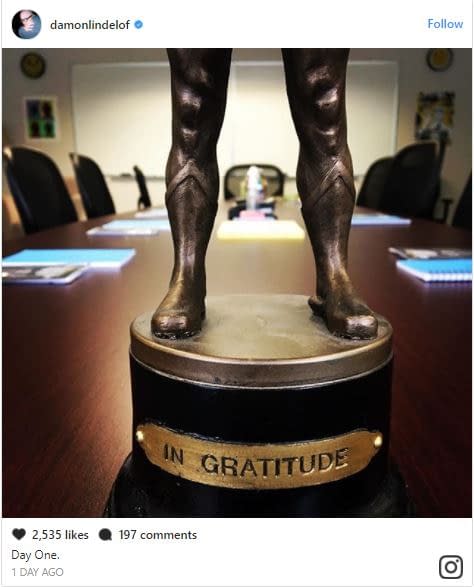 Though a fan of the original 12-issue series, Lindelof has made it a point of emphasizing that his series would not be a direct adaptation of the source material: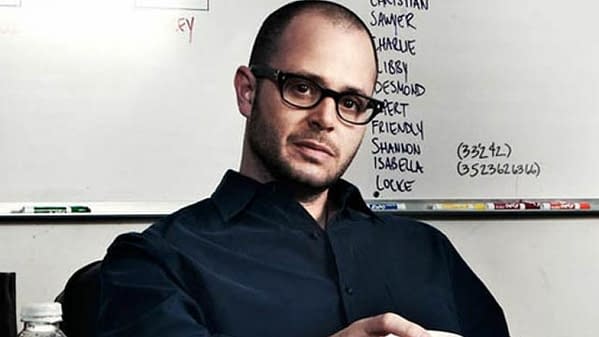 "I've been very vocal about my love for those twelve issues that eventually became a graphic novel; that they were completely and totally inspiring for all the storytelling that I did subsequently, and that I owe a debt to it. So, is that piece of material something that's really interesting to me? Yes, but I do feel like I have to weigh the balance of 'Should it exist?' before I decide to take it on, and I'm sort of in that process now. I hold the source material in such high regard; it would literally be the worst feeling in the world to screw it up."
Enjoyed this article? Share it!