8 Best Picture-Inspired Cocktails for Your Oscars Party Menu
Themed cocktails are all the rage on social media, and we thought maybe an Oscars list of adult beverages based on Best Picture nominated films would be perfect for the 90th Annual Academy Awards. Even though the easily found "2018 Oscars Drinking Game" results are disappointing, we're hoping maybe one or three themed drinks might make the evening more enjoyable.
Pages like The Tipsy Bartender (for more regular style fanciful concoctions) and geeky Secret of the Booze have a wonderful selection of recipes from the uber nerdy to the classic shaken martini. This particular list is inspired by The Hollywood Reporter's list of six cocktails for the best picture nominees (of which there are actually eight).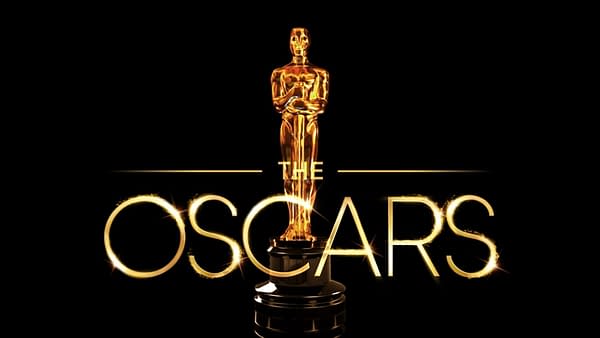 Let's dive right in with The Shape of Water:
This one is a little out of the average person's price range, owing to a $475 dollar price tag. Maybe you'll recall the news last year that director Guillermo del Toro had partnered with Patron to create a tequila inspired by his home of Jaliscos with the intent of bottle and box being a focal point of a bar. In any case, a La Calavera using the del Toro Patron would be ideal, and you can find the recipe on their website. Substitute the high-end products with other Patron options, of which there are many.
Also, Guillermo told The Daily Beast he really enjoys a simple Gin & Tonic, which would also be pretty perfect to capture the aquatic feel of The Shape of Water.
For Darkest Hour, something classically Winston Churchill:
The Prime Minister was a well-known fan of a good drink, largely favoring whisky, champagne, and brandy. His whisky of choice was apparently Johnny Walker, and he favorited both Black and Red labels. So, a nice two fingers worth of the blends over a stone or two would be perfect to start with.
On to his champagnes of choice: Giesler, Moet et Chandon, Pommery, and Pol Roger (reportedly his favorite). A glass of bubbly or three during an awards show is perfectly acceptable, when paired with the possible win of second-time Best Actor nominee Gary Oldman, a celebratory toast with champagne (even though the actor hasn't had a drop in a decade plus).
There is also the brandy and cognac elements, which no one can agree on. So, mayhaps pick a nice sipping cognac and pair it with a Churchill brand cigar (which apparently Oldman smoked $30,000 worth during production).
For Christopher Nolan's Dunkirk:
You'd imagine a director to keep a flask of something on their person while filming during tough days, right? Apparently Christopher Nolan's jacket pocket usually has such a flask, but it doesn't have any type of booze in it. The filmmaker has a well known (and documented, it turns out) love of tea. During Interstellar production, frequent Nolan collaborator Michael Caine said the director always had Earl Grey tea in his flask and would sip from it throughout the day.
In this case, nothing more appropriate than a nice cup of very English Earl Grey tea with a hint of lemon to celebrate the film (and director).
For Daniel Day-Lewis's final film, Phantom Thread:
While the film may indeed be the veteran actor's final role, Phantom Thread had Oscars written all over it. Not only is Day-Lewis nominated for Best Actor, but Lesley Manville is nominated in the Best Supporting Actress category, as well as Paul Thomas Anderson for Best Director, Jonny Greenwood for Best Score, and Mark Bridges for Best Costumes.
The film tailors to a very specific type of viewer, and connoisseurs of both the flick and the personality of the main character assure us the Dark Love champagne and French liqueur cocktail is the perfect beverage to celebrate the movie. You can read their recipe here.
For Three Billboards Outside Ebbing, Missouri:
First of all, Frances McDormand is amazing, and my personal favorite role of hers is Elaine Miller in Almost Famous. She even made it onto our "Best Moms" list we did last year for Mother's Day, so clearly I'm not the only one who feels that way. This is again a year for fierce female performances, and she admirably sets the tone in Three Billboards. Trying to pick a beverage to pair with this Best Picture nominee is difficult though, as the film is so much more than just her fabulous performance.
This amazing image of McDormand drinking white wine while sitting on a toilet during a press junket maybe the best thing, though, and I think we'll go with that.
For surprise hit Get Out:
Writer/director Jordan Peele really knocked it out of the park with his suspenseful thriller, and the Academy thought so too. Peele's film is nominated for Best Picture (obviously), Daniel Kaluuya is nominated for Best Actor, and a nomination for Best Original Screenplay and Best Director, respectfully.
You could totally go with tea, if you want to send party guests to the dark place, but it turns out Peele's drink of choice (at least back in 2015 when this information was collected) was simple: a Heineken.
For Spielberg's The Post:
The all-star cast of Steven Spielberg's The Post has a practically obscene number of Oscars when combined, and we really couldn't think up anything better than the Black White and Red (old newsprint joke there, folks) beverage Mark Addison came up with. Cold pressed coffee, coffee liqueur, orange liqueur, and vodka make this a newsroom staple.
Or for the modern twist, you could just do espresso shots while compiling possible Russian collusion papers.
For Call Me By Your Name:
This coming-of-age drama love story Best Picture nominee is sure inspiring a LOT of bellini and negroni recipes, which we wholeheartedly agree with. With most of the film taking place in the Lombardy region of Northern Italy, a peach (naturally) twist with an Italian sparking wine is the ideal beverage to sip in support of Best Actor nominee Timothée Chalamet and costar Armie Hammer.
For Greta Gerwig's Lady Bird:
Best Director nominee Greta Gerwig struck a deep resounding chord with her film Lady Bird, which also earned her a Best Original Screenplay nomination. Residents of Sacramento, CA (where the film takes place) have jumped up in support and admiration of the flick, with local bartenders creating drinks named after the movie.
The Sacramento Bee did a featured video with Club Raven co-owner Shannon Barnes-Arguijo making her Lady Bird-inspired cocktail. It features Tahoe Blue vodka, as Shannon says "the closest to local vodka", homemade sweet and sour, and a dash of blackberry Torani syrup. You could do a bonus round for Best Actress nominee (and previous winner in the category) Saoirse Ronan, and Best Supporting Actress nominee Laurie Metcalf.
If you've got your own Oscars recipes you'd like to share, let us know. And make sure to join us on Sunday, March 4th for the 90th Annual Academy Awards.