'Doctor Who': We Knew Jodie Whittaker Was New Who Before River Song With today's announcement from BBC 1 that actress Jodie Whittaker (Broadchurch, Attack the Block) would be assuming the role of the 13th Doctor beginning with Doctor Who's 2017 Christmas Special and continuing full-time in 2018 with Series 11, there's been no shortage of praise for (and some whining about) the glass ceiling-shattering decision. Playing "Monday morning quarterback" for a moment, we should've known that the BBC was ready to make an announcement of major importance with the way in which the announcement was teased two days prior with a very dramatic teaser trailer. Scheduling the announcement for after the finish of the Men's Final of Wimbledon Tennis only increased the interest in what was to come.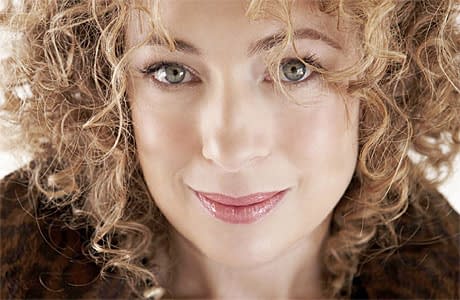 And while a number of past Doctors have weighed-in with their approvals (including Colin Baker and Sylvester McCoy), what about The Doctor's "wife" herself, River Song (Alex Kingston)? When did she find out about the decision and what does she think?
Well, it would appear that Kingston found out pretty much the same time we all did, thanks to the attendees at this weekend's Raleigh SuperCon in North Carolina who informed her of the news during a live Q&A:
Putting aside the element of surprise for a moment, it's pretty clear that Kingston is a big fan of the decision.
Kingston portrayed the character of River Song in Doctor Who from 2008-2015; and was attending Raleigh SuperCon as a guest of convention for a one-on-one interview session: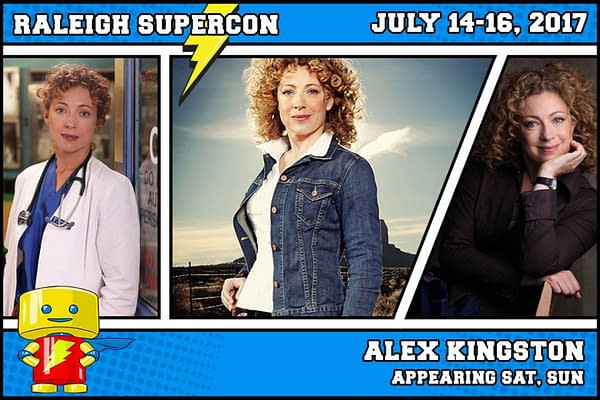 "Join Alex Kingston for a spotlight Q&A session! Alex Kingston is known as River Song from Doctor Who. She is also known for her portrayal of Dr. Elizabeth Corday in the long running series ER, and Dinah Drake Lance in The CW's Superhero fiction drama series Arrow."
Raleigh Supercon is a new convention managed by the same event organization that also hosts Florida Supercon, Animate Florida, and Paradise City Comic Con in the South Florida area.