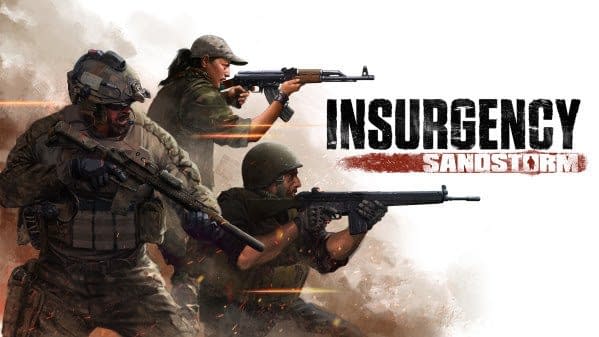 Insurgency: Sandstorm is New World Interactive's reborn, improved, and expanded sequel to indie multiplayer FPS hit Insurgency, and it is coming September 2018 to PC and will hit consoles in 2019. The new E3 2018 trailer Insurgency: Sandstorm brings you closer to the action than ever in tense, coordinated skirmishes where skill is rewarded, and teamwork wins the fight.
New World Interactive and Focus Home Interactive have also announced that pre-orders are live on Steam. PC players can pre-order the game for a 10% discount and get access to the beta a few weeks before the full release. An additional 10% discount will be given to players that of the original Insurgency – this additional discount will be offered until the end of 2018.
Insurgency: Sandstorm is a game of team-based tactics and objective-oriented gameplay in a fictional, contemporary Middle Eastern conflict, complete with player versus player, competitive matchmaking and co-operative game modes versus AI. Your soldier's appearance, weapons, attachments, armor, and amount of carried ammo are all up to you. Call in airstrikes, use vehicles with mounted weapons, and equip a wide range of specialist weaponry from grenades to drones to C4 explosives.
Insurgency: Sandstorm releases on PC in September 2018, and on PS4 and Xbox One in 2019.
Enjoyed this article? Share it!