Metallica has finally announced when their two-night stint with the San Francisco Orchestra, S&M 2, will be available to the masses. On August 28th, the band will release the concert in a variety of formats, including vinyl, cd, Blu-ray, and DVD. A Fifth Member exclusive box set, limited to only 500 copies, will also be released, which will include all of the editions along with actual sheet music used during the show autographed by all four members of Metallica. You can watch a trailer for the anticipated release down below.
Metallica S&M 2 Finally Releasing
"In September of 2019, we were on stage for two incredible nights with the San Francisco Symphony commemorating the opening of the new Chase Center here in our backyard as well as the 20th anniversary of the first S&M. Celebrating with fans from all around the world (almost 70 countries represented!) and sharing the stage with our hometown symphony, its legendary Music Director Michael Tilson Thomas, and conductor Edwin Outwater, was beyond inspiring and a major highlight in our crazy, cool time as a band. Now we can all relive those two special nights as both video and audio versions of the shows are available for pre-order now, hitting stores on August 28th."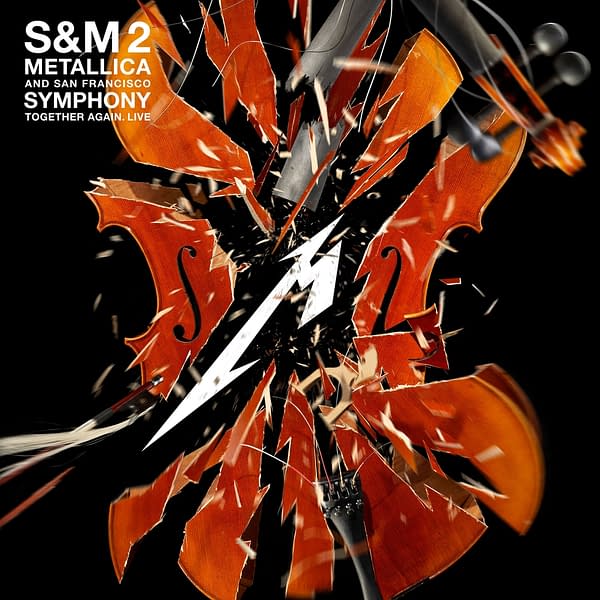 Us Metallica fans have been waiting for this announcement for what feels like forever. Apparently, the release was supposed to happen in June, but the pandemic shut down pressing plants, and plans had to be changed. It sounds like Metallica went in and did a lot of upgrading to the recordings and video footage too, so expect even higher quality than when the concert film debuted in theaters last fall. Be sure to snag yourself a copy of S&M 2 when it is released on August 28th.
Enjoyed this article? Share it!