Nerd Food: The Recipe for Disney's Peanut Butter and Jelly Milkshake
The Disney Parks Blog has blessed our taste buds with yet another indulgent recipe, this time straight from the 50's Prime Time Cafe inside of Disney's Hollywood Studios. The Primetime Cafe is one of my absolute favorite places to eat within the Walt Disney World resort in Orlando, Florida. The cafe is pure nostalgia, and is decked out in mid-century modern decor — if you're into vintage interior design, this restaurant is a feast for the eyes.
The wait staff here takes the cake, though. They treat you like family, which starts when they call you for your table. The last time I went, I eagerly listened for one to call out for "Cousin Lauren" to be seated. Your server ("cousin") will remind you to clean your plate, keep your elbows off the table, and may even send you to stand in the corner if you're objectionable! It's all in good fun, and the staff knows when not to play too much.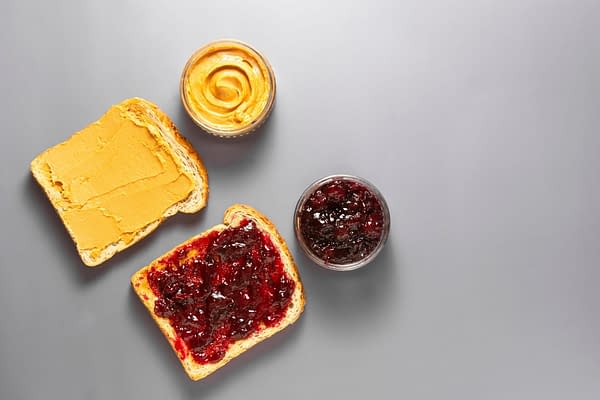 When I'm not dining inside the traditional restaurant part, I can usually be found at the Tune-In Lounge. You don't need a reservation for the lounge part, and you can enjoy all of the 50's decor — including TV's broadcasting various 50's hits (including the opening of Disneyland!). The bartenders will still treat you like family, and you can order from their full menu! One of the best sellers at the 50's Prime Time Cafe is the Peanut Butter and Jelly Milkshake. It honestly tastes like a PB&J, but without the bread. The shake isn't overly sweet either, and is terrible refreshing on a hot summer day!
Since we can't enjoy this shake in the parks, this recipe is the next best thing. Check it out!
Ingredients:

2 tablespoons peanut butter
2 tablespoons jelly (strawberry or grape)
2 cups vanilla ice cream
1/4 cup milk

Directions:

Add all ingredients to blender and blend until smooth.
Add additional peanut butter or jelly to taste.

Cook's Notes: Two cups sliced strawberries can be substituted for jelly.
Have you tried this recipe yet? Let us know in the comments below! Cheers!