Tranquil Ashes Cosplay Talks the Inspiration Behind This Fall's CosGala Event in Baltimore
If you haven't heard, Baltimore is getting its very own CosGala event in September! I got to chat with the mastermind behind the event, Tranquil Ashes Cosplay. She gave us some insight to the event, what she's excited for, and more!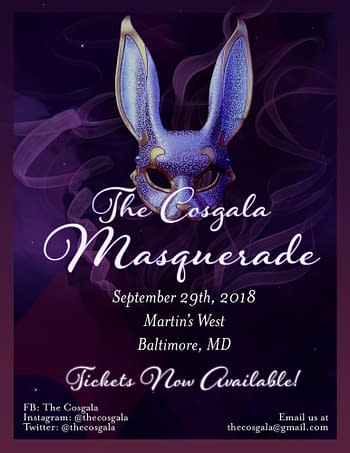 Bleeding Cool: What inspired you to start the CosGala?
Tranquil Ashes: Like a lot of big ideas, the CosGala just came to me. Cosplay is a passion of mine, and I've always enjoyed the idea and aesthetic that came with Gala events. It promoted me to think of the time I spent in Venice, Italy. During that time I had the privilege of participating in the Venetian Carnival. The experience stuck with me and inspired the idea behind a cosplay masquerade ball.
BC: This is an ambitious event to hold, but it really looks like you have a solid group working with you. What is the primary goal of the gala? What can you tell us about the other people helping you?
TA: The CosGala is founded on the fundamental ideals of unity, uplifting Cosplay, and improving the quality of spirit in the community. We wish to foster and encourage the craft of Cosplay in a safe, inclusive environment. The CosGala brings with it the passion of the craft and the desire to share in that passion with others. Cosplay is for everyone, and we cordially invite everyone to Cosplay their way with us during this Cosplay Gala.
To say the least, I wouldn't be anywhere without my board. My VP Pasteldotz Cosplay who is not only a cosplayer but our graphic designer. To say the least, she is the reason why the Gala looks so beautiful. Devlish Vixen is our Street Team and Social Media runner, and is the pep in our step, truly. Also we have CC the Greek Geek who is our Communications member who keeps us on our toes! Starting something this big is daunting, and I can't thank all of them enough for their support.
BC: Can you give us a sneak peek of what guests may see in their swag bags?
TA: There will be several little goodies in the bags, but we don't want to give it away. What we can tell you is we have raffle prizes, which will include Third Eye Comics trinkets and cosplay contest awards from Arda wigs! You HAVE to be there.
BC: What are you personally looking forward to?
TA: I am looking forward to seeing everyone communing together. Enjoy cosplaying and to see this dream of mine shared with others. It's truly a labor of love, and I am in it for the love of my people and our creative endeavors. The ways of the world are communicated through art, and cosplay is exactly that.
BC: Will this be a yearly event?
TA: Absolutely! The goal is to have this become an annual event of community and cosplay fun with a classy flair.
BC: Obviously cosplay is encouraged, but for those not into the cosplay thing themselves, would they still find a place here?
TA: For sure! This is an event for nerds by nerds, and that is all that's required. Come in any formal wear and eat, dance, and be merry, as the saying goes!
BC: What was your first cosplay?
TA: My very first cosplay was ages ago! It was just for fun and something I did with friends during my hometown convention, Otakon. I cosplayed as Urd from the anime Ah! MY Goddesss. She was strong, beautiful, and looked like me!
BC: Dream cosplay?
TA: That's a list actually, but I would really like to do a Hellsing cosplay as well as a Sailor Pluto. Yes, I am a Moonie. I mean, how could you not be?
BC: What advice do you have for new cosplayers?
TA: My advice is to cosplay because you love to do it. Do not allow anyone to stop you from doing what makes you happy. Cosplaying is about the love of the character and fun. There will always be "haters", but use that energy to sail right past them to the stars! DO that, and you can't go wrong.
The Baltimore CosGala event happens on September 29th, 2018! Get your tickets right here.
---
---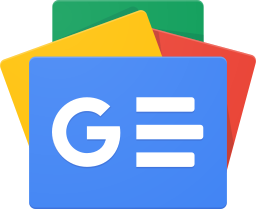 Stay up-to-date and support the site by following Bleeding Cool on Google News today!