Stephen Colbert On Miles Morales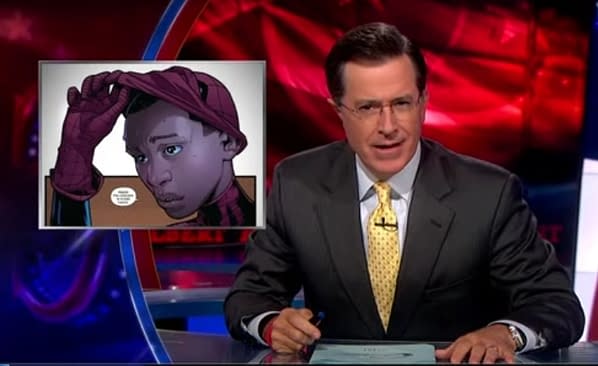 "Half black, half hispanic? What sort of origin story does he have? Was he a black guy bitten by a radiocative hispanic? Or a hispanic guy bitten by a radioactive black guy? It doesn't make sense."
Enjoy… dirty foreigners may need to go here first.