BCTV Daily Dispatch 06 August 21: Superman, Soft Supes & Billie Lourd
Face to face. My reflection in your eyes. I was scared to say too much. Perfect strangers in perfect worlds apart. Almost close enough to touch. Staring at my shoes. Feeling so confused. Shot down without a gun. Victim of a hit and run. Won't you… call me! Call me! No time to hesitate, we must communicate. Call me! Call… me! Won't you call… the BCTV Daily Dispatch now! With waves of love & respect to Go West (check out the video at the end of the post), welcome back to your daily dose of the best things happening across the television landscape as we take a look at what's been hitting your radar in the past 24 hours- with Superman & Lois still soaring high. The newbies for Friday include a major South Park deal, Y: The Last Man official trailer impresses, John Cena differentiates The Flash & Peacemaker, Lucifer unleashes new Season 6 key art, Selena Gomez pushes back on health jokes at her expense, and a double-shot of Jensen Ackles finds his SPN co-star Misha Collins questioning if Ackles has gone soft (and gummy). From there, we wrap up with "5 More Things"- five articles that almost made the cut but are still worth your time.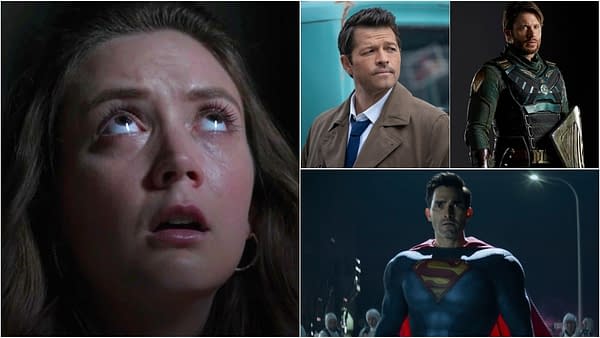 Now here's a look at BCTV Daily Dispatch's Top 10/24 for Friday, August 6, 2021:
10. South Park Renewed Through Season 30; 14 Movies Coming to Paramount+
9. DC's Legends of Tomorrow Have 2 Things That The Suicide Squad Doesn't
8. Y: The Last Man Official Trailer: A New World Brings A Deadly Question
7. The Boys Season 3: Jensen Ackles Gets His Eye of the Tiger Focused
6. The Flash & Peacemaker: John Cena Needs You to Know the Difference
5. Lucifer Season 6 Key Art Doesn't Look Like the Heaven We Remember
4. Selena Gomez Slams The Good Fight, SBTB for Kidney Transplant Jokes
3. American Horror Stories: Billie Lourd Leads Episode 5 "Ba'al" Cast
2. Superman & Lois Season 1 Finale Poster Not a Good Sign for Smallville
1. The Boys: Misha Collins Says Jensen Ackles Has Gotten Soft (& Gummy?)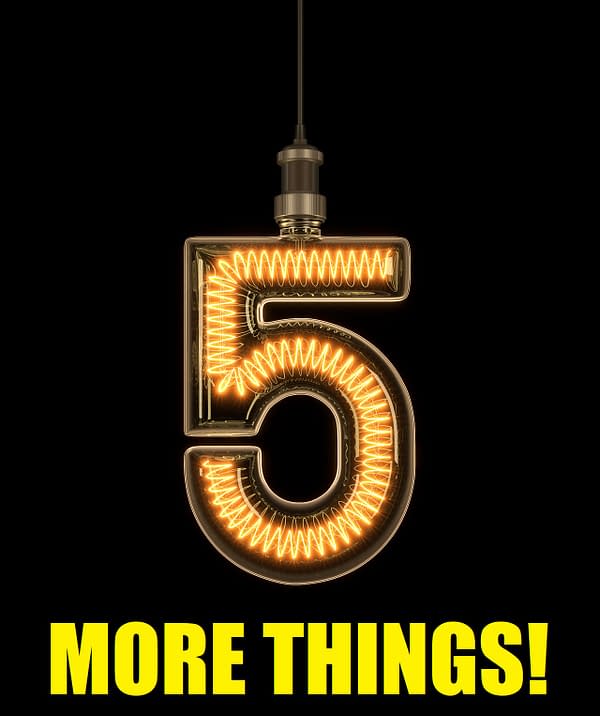 Now here's a look at the five articles that nearly made the cut, in no particular order- Dave Bautista goes off, What We Do in the Shadows does a little decluttering, American Horror Story: Double Feature washes something ashore, some thoughts on AEW Dynamite, and Jeopardy! makes a mistake by not (possibly) going with LeVar Burton:
Jeopardy! Closing in On Someone to Host Who Isn't LeVar Burton: Report
Everything The Chadster Hated About AEW Dynamite Homecoming
American Horror Story: Double Feature Teaser Washes Something Ashore
What We Do in the Shadows S03: Nandor's Mirror Problem; New Key Art
Dave Bautista to Tommy Tuberville: "You're Just a @#$%ing Moron"

Bleeding Cool TV on Instagram: For all of the stuff too random and bizarre to make the site, make sure to follow us on Instagram (with an official launch on June 19): Bleeding Cool TV (@bleedingcooltv).
BCTV Daily Dispatch: For a look at what's going on across the television and streaming landscape, sign up for Bleeding Cool's daily email round-up of the news you need to know here.