Billie Kay Posts Heartfelt Statement After Being Released By WWE
I'm sure you're aware by now that WWE today released ten wrestlers from their contracts with the company and gave them the old "best of luck in your future endeavors." Some of the names on the list were head-scratchers for fans and one of those names, in particular, was that of Billie Kay. She had been featured fairly regularly on television, even having a long-running gag during this year's Women's Royal Rumble match, so for the company to cut ties with her now has fans wondering why?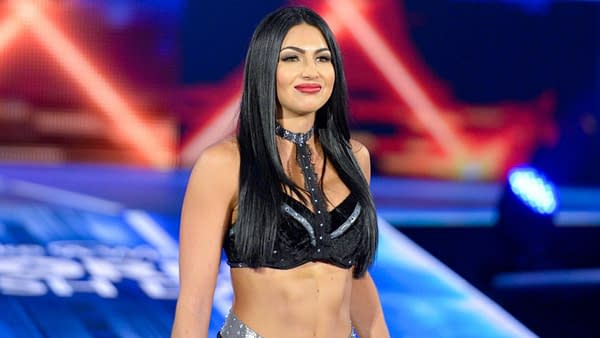 These releases today were surprising to fans and I'm sure it was quite jarring to those involved. This was made all the more clear when Billie Kay (real name Jessica McKay) released the following heartfelt statement on her social media accounts tonight:
Thank you WWE, Vince McMahon & HHH for the past 6 years. They have fulfilled my dreams entirely from being a 10 year old girl that fell in love with WWE from the moment I saw The Rock on TV and now I'm walking away with so many incredible moments from Super Showdown in front of my friends and family, to winning the tag team championships at Wrestlemania.

Thank you to every single person in both locker rooms and everyone that I had the pleasure of working with behind the scenes too. I love you all and will never forget your support and all the crazy stories we have together. I will miss you all so much.

Thank you to all the fans for inviting me into your lives. I hope I made you smile and laugh,that's alii ever wanted to do. I'll never forget all the kind words and memories we've had together over the years

Thank you to my family for always supporting this crazy dream and sacrificing so much for me to achieve it. I honestly wouldn't have gotten to where I am without you all. You have my entire heart.

And thank you to my life partner, Cassie. Our journey started together and it's only fitting that it ends together. I love you, I'm beyond proud of you and I'm with you forever.

Lastly,

Thank you to everyone that reached out to me today. Knowing that I affected people's lives in a positive way means the absolute world to me.

– BK
This statement was pure class and respect on Billie Kay's part and while she mentions this as the end of her journey, hopefully, that isn't the case. She thanks her "life partner" and tag team partner Cassie, aka Peyton Royce, who was also released today. Together they were the team known as The IIconics and it should be noted that while they were never considered the most technically gifted team out there, they worked hard on creating an image and characters for themselves that made everyone take notice and it got over in both NXT and on the main roster.
The team was split up in October of last year in a move that literally no one understood or agreed with. While Royce never found her footing as a singles star, Billie Kay created a new gimmick where she would be constantly auditioning for other stars to be their new partner and best friend. It was this kind of charisma and ingenuity that made her useful on tv in different scenarios and why fans are confused by her release today.
As for the future, Royce (real name Cassandra McIntosh) is married to AEW star Shawn Spears and it's very easy to see a situation where the company would bring on Peyton Royce and Billie Kay for a reunion in AEW. That would be ideal for all, as AEW's Women's Division could definitely use some veteran infusion and Kay and Royce could continue on their journey that was prematurely interrupted by WWE today.