Howdy, folks. Let's take a quick trip around the world of wrestling dirt sheets for a look at some of the wrestling news being talked about today. We've got news on Matt Riddle heading to the main roster, Drew Gulak returning to Smackdown, Britt Baker's boyfriend appearing at an AEW event, and who can eat Hangman Page's ass. We'll save that last one for the end.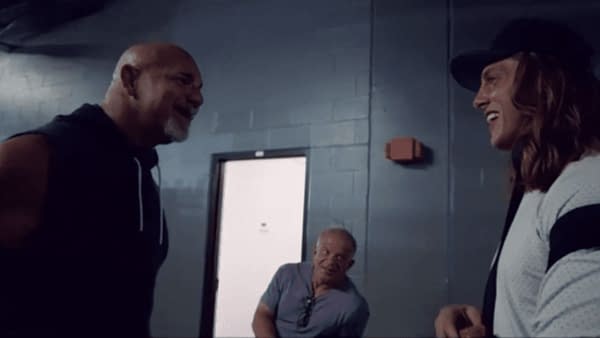 Meet the New Boss, Same as the Old Boss
According to Dave Meltzer on Wrestling Observer Radio, Drew Gulak is back with WWE. Meltzer says that Gulak wasn't very interested in taking bookings during the week that he appeared to have left the company over a dispute over money. Since Gulak's contract expired the day after he wrestled Daniel Bryan on Smackdown, Gulak became an immediate free agent and could have appeared on any wrestling show he wanted, including AEW Double or Nothing. However, Gulak is back filming episodes of Smackdown and has signed a new deal with WWE.
Meltzer also said that Matt Riddle is heading to the main roster very soon and that his match with Timothy Thatcher on NXT this week, with Kurt Angle serving as special referee, could be the blow-off of that feud and the end of Riddle's NXT career, or at least, Meltzer says, will lead to it. Meltzer called Riddle's callup "imminent."
That's Britt Baker's Boyfriend!
Britt Baker's boyfriend appeared at an AEW event yesterday. Adam Cole was spotted in the background of a photo from Tony Khan's Memorial Day party, which he attended with Baker. Wrestling Inc. has the photo, so go and look at this scandalous cross-promotional appearance.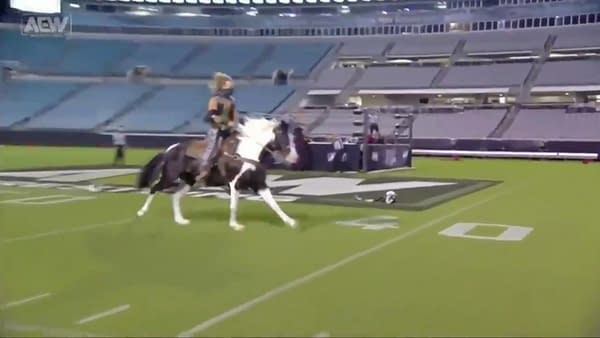 Hangman Page Offers Those Not Wearing Masks A Dining Option
Finally, Hangman Page took to Twitter to reveal who exactly can eat his ass. The answer: people who refuse to wear coronavirus masks. Page tweeted: "I typically look for the good in people, but if you're refusing to wear a mask in public as some kinda act of defiance then you can eat my ass." It makes sense, because if you're wearing a mask, then how would you get your tongue into the… you know what, never mind.
Enjoyed this article? Share it!