"My Hero Academia" Season 4, Episode 3 "Boy Meets…": Deku & Overhaul's Journeys Cross Paths [SPOILER REVIEW]
With its third episode, My Hero Academia continues what's looking to be a strong fourth season. First, I loved the way recaps were handled in this episode—actually, this season in general: it helps establish Deku's growth as a character without just rehashing clips. While it may only last the span of three minutes, it did not feel like it. It was a nailbiter (even knowing where things leave off) and just when you thought you would get a chance to breathe? Bam! And it keeps moving fast from there…
This week's "Boy Meets…" picks up exactly where the previous episode left off: Deku meeting Sir Nighteye for the first time and failing to make him laugh. However, the boy does make an impression by being himself. Last week, we could see the beginning of a blooming relationship and mentorship between Mirio and Deku—this week, we see the beginnings of a completely different relationship starting: Deku and Sir Nighteye. Sir gives Deku a simple task to accomplish to determine whether he is fit to join his agency for Work Study or not: to take the stamp out of his hands within three minutes and stamp his own paperwork.
We quickly become aware of Sir Nighteye's quirk when he starts predicting every move or decision Deku is taking to approach him. It starts to escalate as he provokes Deku and tells him the real reason why he wants to meet him: to prove that Mirio was a better pick as All Might's successor. Though things do not go too well for Deku and he fails to obtain the stamp, he still manages to get Sir's attention by not damaging any of the All Might collectibles – regardless of the other damage he inflicted upon the office.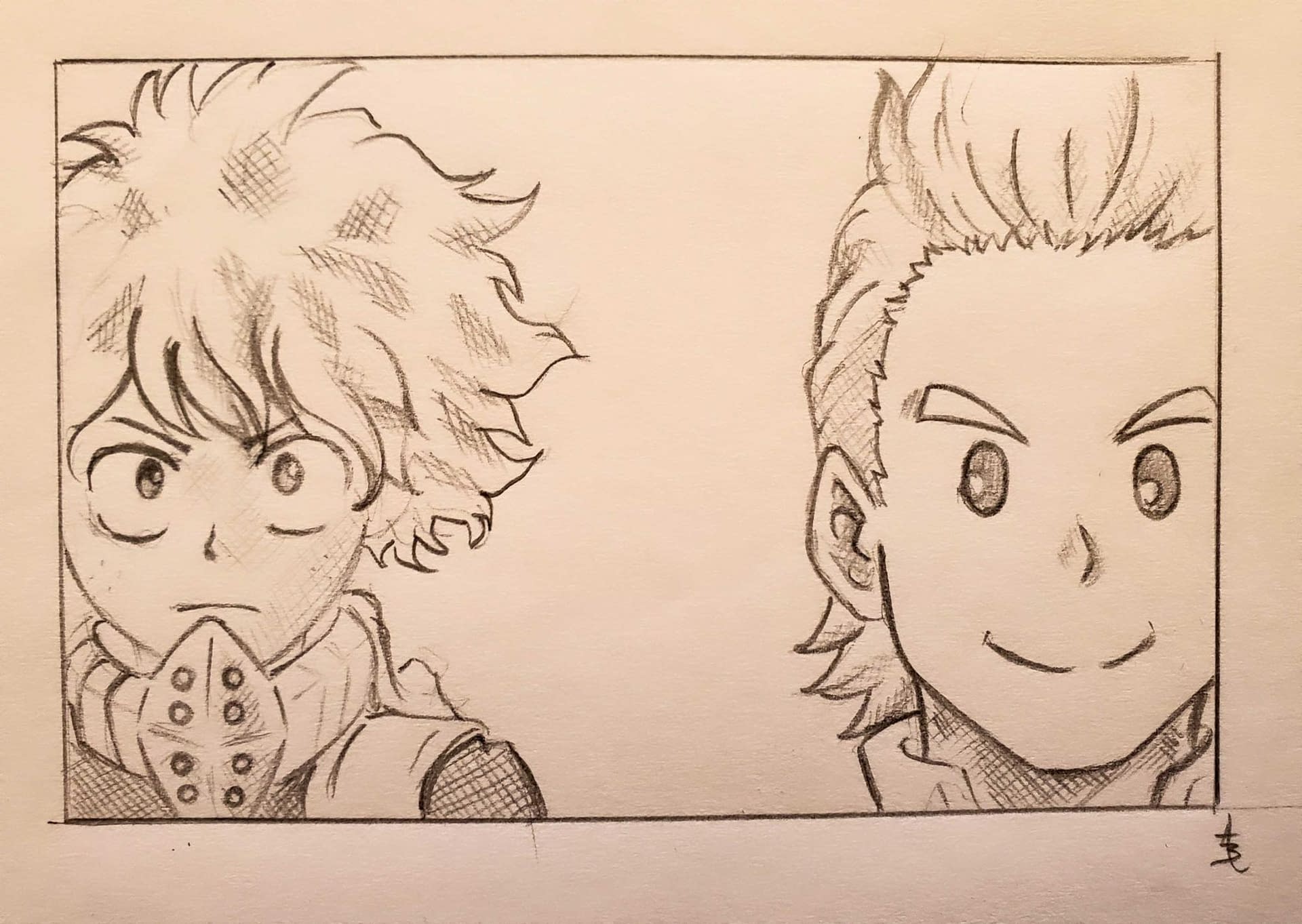 Sir Nighteye accepts Deku and offers him the Work Study position through his agency—but while we are all celebrating, Sir reveals his real motivations. He wants Deku to give up by making him work directly with the pros – for Deku to realize Mirio is a better option to be the symbol of peace. While I want to hate him right now… I'm interested to see how both his character and his mentoring relationship with Deku changes over time. I definitely cannot wait for that moment when Deku surprises the living sh*t out of him by showing him All Might was right all along…
Ugh. Damn you, Deku – you better show him…
From there, things move pretty fast because the next thing we know, we are back at the dorms and everyone is congratulating Deku and then the next day? First day of Work Studies!
The action quickly zooms in on the Shie Hassaikai… most importantly, on Overhaul (Chisaki). Sir Nighteye, Lemillion, and Bubble Girl give Deku some background on the Yakuza clan and Overhaul. They explain that even though they have not been able to catch him doing anything wrong, he seems to be gathering forces. They divide into two groups to search for leads. As fate would have it, a terrified little girl bumps into Deku—he tries to help, but notices she is being accompanied by someone else… someone he is looking for.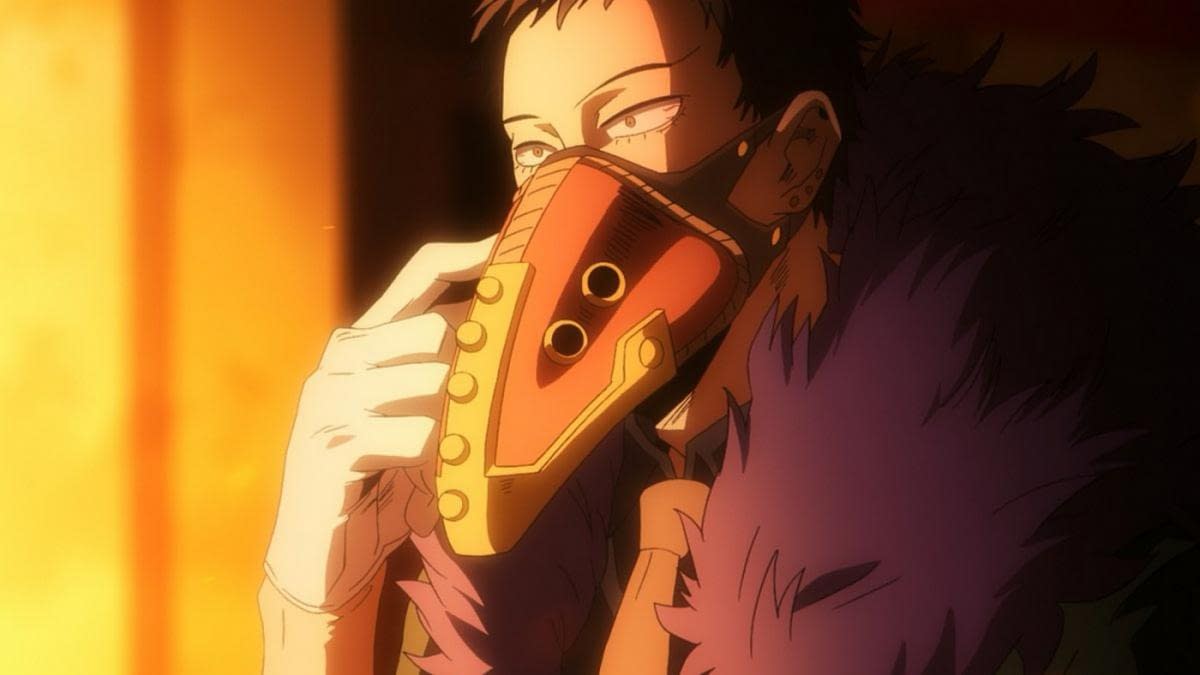 Overhaul.
As it is apt to happen, My Hero Academia leaves us hanging on the biggest of cliffs. Finally: Overhaul and Deku – face-to-face. I love the pace this season is moving at from both the overall storyline as well as individual and group character growth, and I am eager to see where all of this is going…