"My Hero Academia" Season 4: Our Thoughts on Funimation's NYCC Preview [OPINION]
Funimation gave the Otaku crowd a chance to experience a taste of what is to come in the fourth season of My Hero Academia, set to premiere on Saturday, October 12. They were kind enough to show us a compilation of the first three episodes of the season. Here's a look at some of our key takeaways from what was screened – but proceed with caution: some serious SPOILERS ahead:
We were treated to four scenes, starting with a throw-down between Shigaraki and Overhaul – all over who will be the new leader now that All For One is gone. Needless to say, it does not go well. Once the banter starts, one of Shigaraki's minions makes a run at Overhaul, not liking what he hears.
Bad choice.
With a single touch to his arm, Overhaul destroys him – guts and blood fly everywhere. It turns into a mini battle, so Overhaul decides to forfeit for the time being – leaving a card behind. This is one of the arcs of My Hero Academia that I am most excited about and it was nearly impossible to control the jitters of excitement. As much as he may not want to admit it, Shigaraki is going to need Shie Hassaikai's help to get through the heroes.
However, the rest of what we saw was all related to one main subject: Deku wanting to intern under Sir Nighteye. We saw Deku with All Might, discussing his plan to train harder and become better. However, All Might stresses to Deku that he will not be able to introduce him to Sir Nighteye. The next part has me curious, because of All Might's reasoning behind his decision: he told Deku he couldn't face his former sidekick because he ended up exactly how Sir Nighteye predicted.
Is it because he lost his quirk?
All Might suggests that since Mirio is already interning under Sir Nighteye, why not ask him instead? Mirio agrees – but only after asking Deku what his true motivation is behind becoming a hero.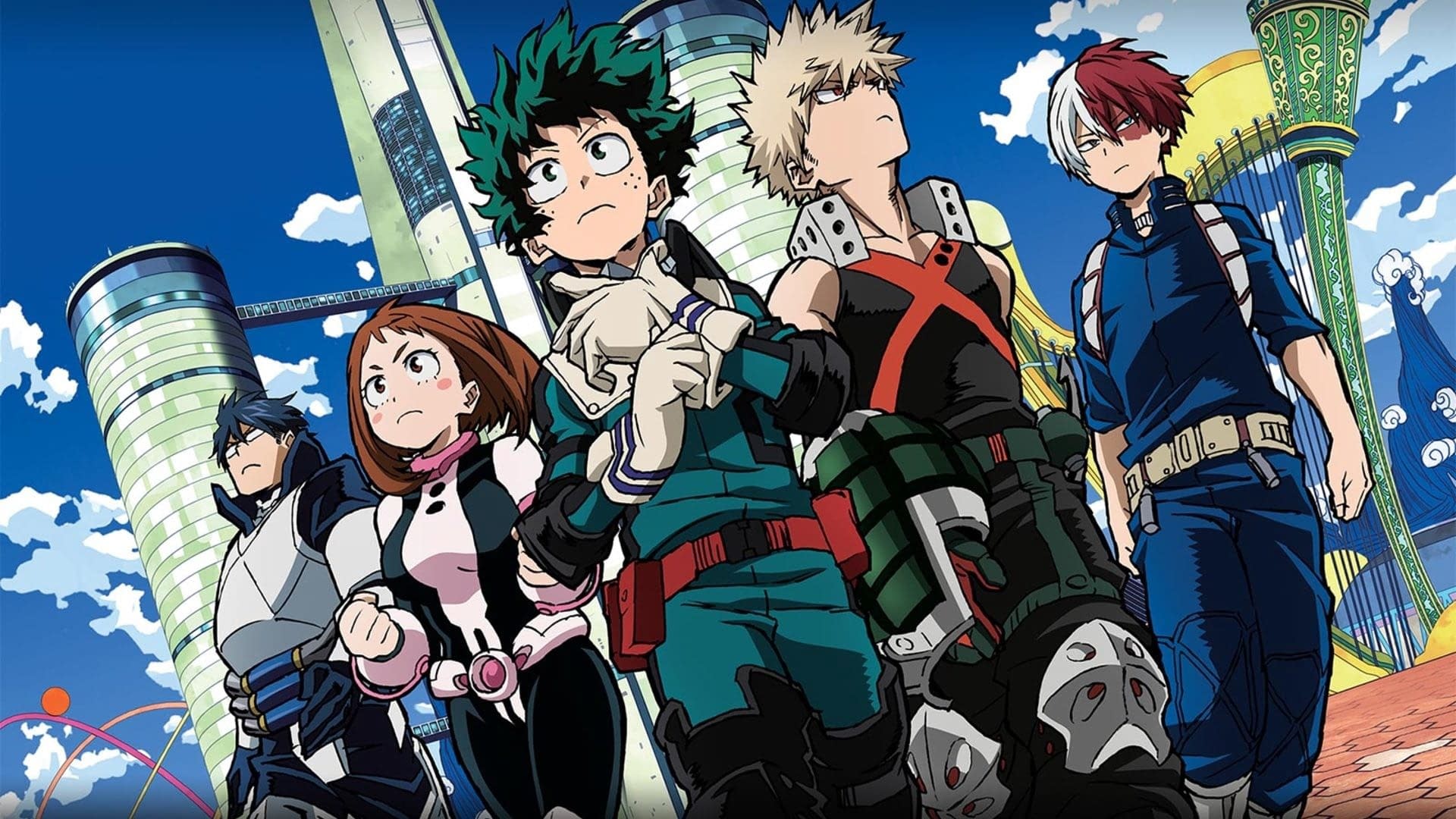 Before introducing Deku to Sir Nighteye, he warns him that humor is incredibly important to him as a tool to save the world. It was amazing to see the interaction between Deku and Sir Nighteye: he is not able to make him laugh, but he does impress him in a different manner (clearly not used to dealing with these types of situation).
Sir Nighteye then challenges the boy to take the stamp out of his hand: if he succeeds, then he gets the job.
This last scene was filled with suspense, and the tension just kept rising. Sir Nighteye reveals to Deku that Mirio was supposed to be All Might's successor. Deku then starts over-thinking (no surprise, right?) and commits himself to taking that stamp – and earning that job.
So did he? Of course they weren't going to show us – but it did leave the crowd wanting more.
And "more" is what we'll get: with amazing visuals and teases of extraordinary fight scenes, My Hero Academia looks to be going "Plus Ultra" this season – and you can start the journey today.