On this week's Thanksgiving special of The CW Riverdale, Cheryl hosts a frigid feast, Archie's community center day turns into a standoff, and the cold war between now Mayor Hiram Lodge and Sherrif FP Jones turns into a fist fight.
Oh yeah – and an ice storm hits Riverdale on Thanksgiving. Cool, right? Okay, I'll stop with the ice puns.
"Tribute to Luke Perry, Pt. 2" – because Archie and his mom can't go through the holidays without being reminded of what we lost. And that is where all realistic points of the episode begin and end.
So, Veronica is still pissed about Lord knows what and is taking it out on her parents and her father's other daughter. Yawn. Are we still dragging the whole "teenage angst" thing out? Does Veronica actually have any other qualities to her personality, or is "blind rage against her parents" pretty much all we will ever get?
Hiram forces FP to shut down Archie's community center Thanksgiving because it's part of an "active investigation" since he arranged for Dodger to be beaten to a pulp and dumped in front of the center. Spoiler alert: he doesn't.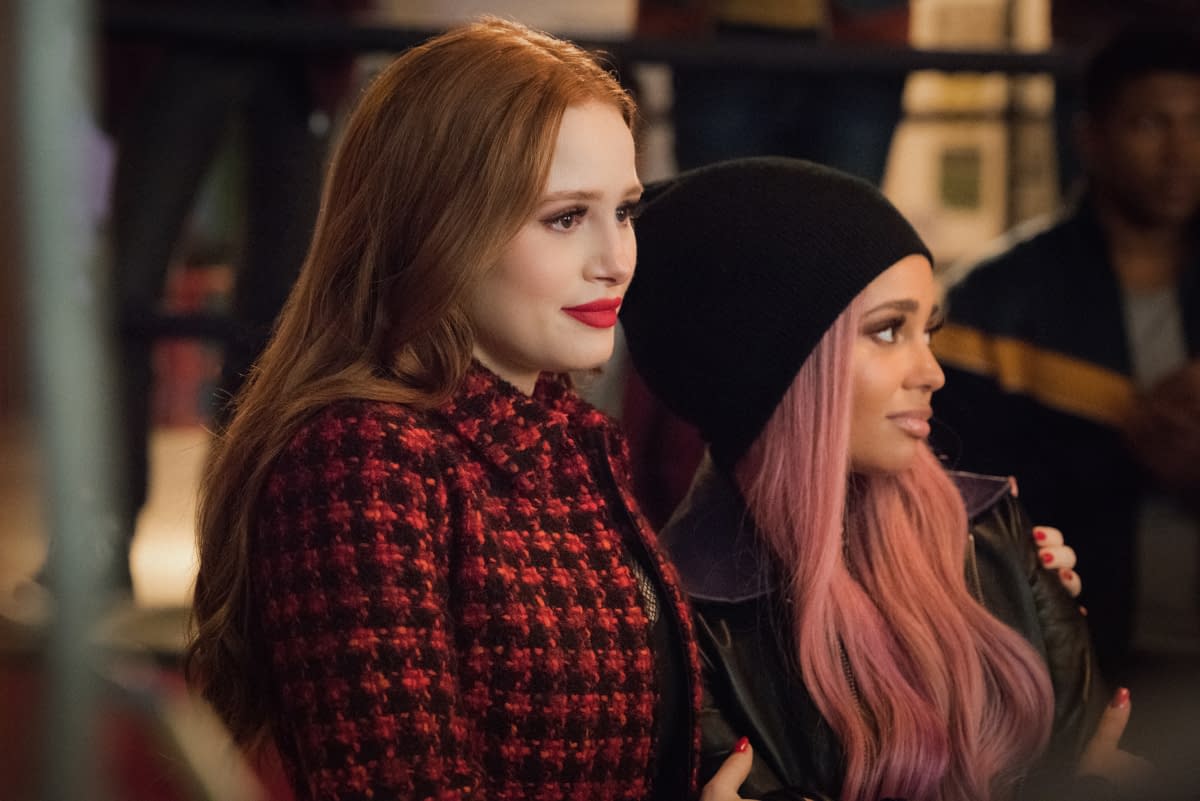 Betty goes to visit Jughead at Stonewall Prep for Thanksgiving – at which point I laughed out loud, because there is no way that HIGH SCHOOLER Jughead is allowed to have his girlfriend stay in his dorm for the long weekend; there's also no way that all the faculty and staff would shut everything down (including medical, grounds, and food services) leave a student (or students) completely alone and unsupervised at a school, during an ice storm.
To say this whole story line is entirely unrealistic, even for Riverdale, is an understatement. I mean, there is porn with plots that hold up better than this story line – PORN! Sigh.
Cheryl and the Blossom baddies arc is also annoying – again, who on earth gives 16 year olds this much freedom and power? Not only does it seem that Cheryl is executor of the entire Blossom estate, but she can bully and blackmail multiple adults into doing what she wants.
Actually, I think I've figured it out. Riverdale is wish fulfillment for teenagers and young adults who are still kept on a pretty short leash by their parents or adults in their lives.
Just like The Mule is wish fulfillment for old guys who want to keep driving and having a ton of sex with young hot women and take jobs from immigrants:
I mean, think about it. Jughead is basically in college at Stonewall Prep, and he has room mate and class mate issues. Sound like college, where you're just given the illusion of freedom but still under the control and supervision of adults? Check!
Cheryl can live with her girlfriend and do as she pleases with basically no adults telling her what to do? That's the exact opposite of basically their entire teenage demographic, and ironically enough, their exact dream!
Archie doesn't like injustice and what's going on? He kicks ass all by himself and his friends and mom are on board! That's what every young adult wants to do, and yet is powerless to enact real change because nobody listens to a 14 year old girl. (Or really anyone under 18. Even then, you're not really taken seriously until around 23).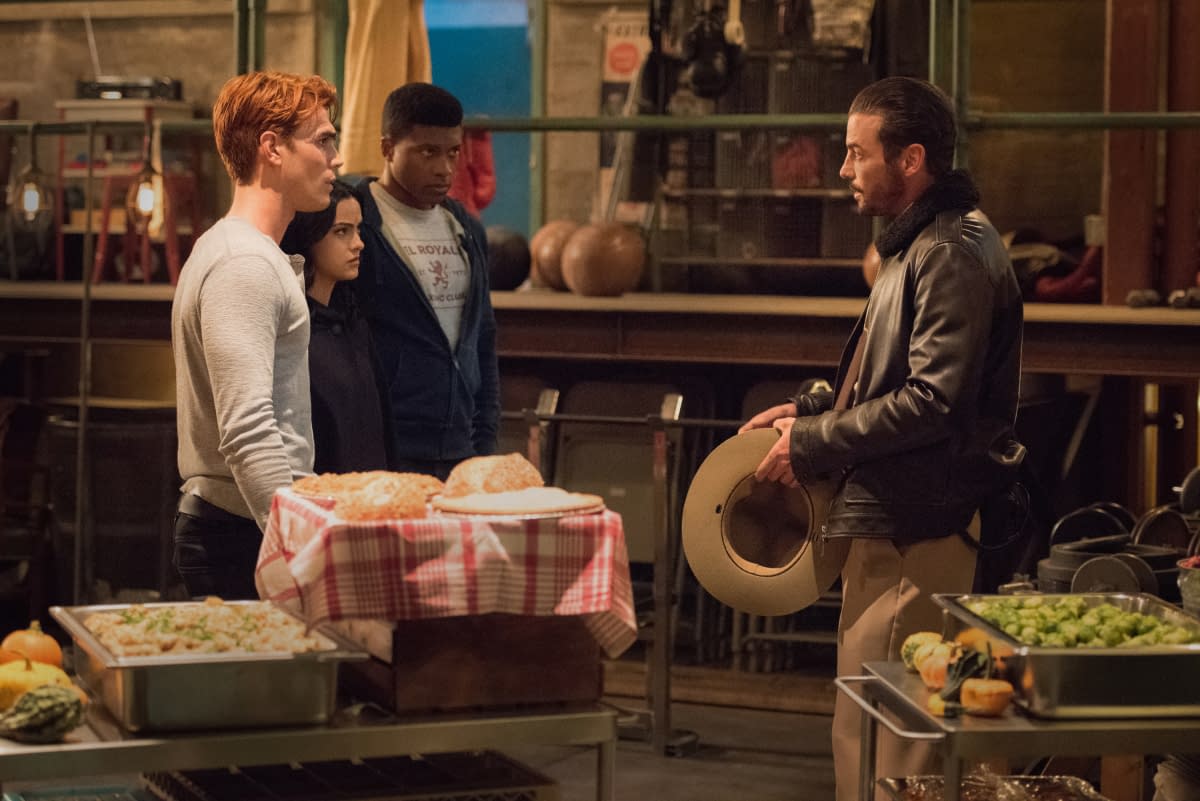 And Veronica – who doesn't love a classic teenage angst "I hate my parents but still live with them and depend on them, my life is so hard – UGH" plot? It's been the CW's bread and butter since the beginning of time.
I could go on and on analyzing every single character and their story arcs and how it creates a type of wish fulfillment for real life teens and young adults, but you get the point.
Riverdale, please. A little less wish fulfillment and a little more action, if you please. And for the love of all that is holy, would it kill you to at least pretend to ground the show in a tiny corner of reality? If you could, that would be a Thanksgiving miracle.
Riverdale skips next week because of the holiday, but returns in December.
Enjoyed this article? Share it!