"Scream: Resurrection" – When It Comes to Reboots, The Rules Change [OFFICIAL TRAILER]
We are a little less than a week away from the third season of MTV's Scream – you know? The one that was announced back in 2016? Well, the three-night limited series Scream: Resurrection is now set for VH1 when it premieres on Monday, July 8, at 9 p.m. On top of that, this will mark the first time the original Ghostface mask will be used in the series, with original film voice actor Roger Jackson returning to the role and Paris Jackson making a cameo.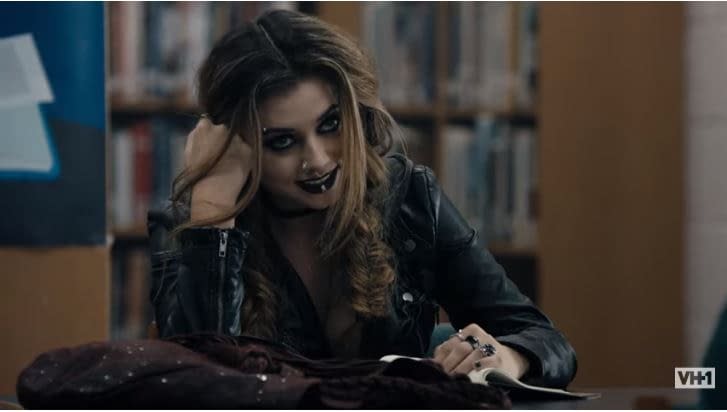 Brett Matthews (The Vampire Diaries, Supernatural) is serving as showrunner on the six-episode series, which airs starting Monday, July 8, and runs for two hours per night through Wednesday, July 10. Here's a look at the official trailer for Scream: Resurrection – followed by a preview that might seem pretty familiar to fans of the Scream films… or is it?
Yeah…I just did that…
Set against the vibrant backdrop of Atlanta, "Scream" features a brand-new cast of characters destined to fall prey to the mysterious killer known as "Ghostface." The series centers on Deion Elliot, a local star football running back, whose tragic past comes back to haunt him and threaten his hard-earned plans for the future… and the lives of his unlikely group of friends.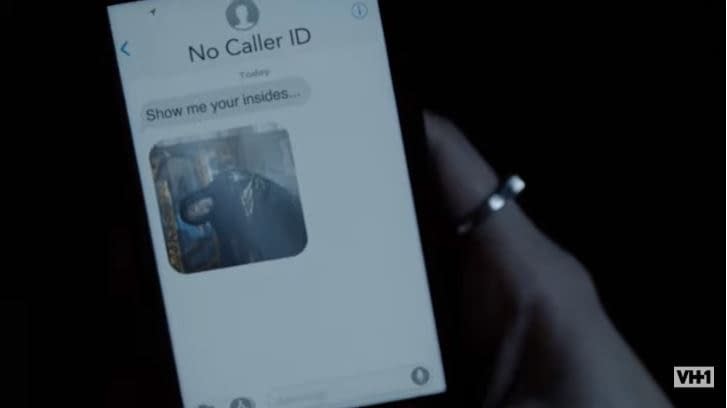 Mary J. Blige, Keke Palmer, Tyler Posey, Tyga, Giorgia Whigham, Jessica Sula, RJ Cyler, C.J. Wallace, and Giullian Yao Gioiello also star. Queen Latifah, Shakim Compere, Yaneley Arty, Wes Craven, Tony DiSanto, Liz Gateley, Marianne Maddalena, and Cathy Konrad executive produce. Matthew Signer and Keith Levine produce, with VH1's Maggie Malina and Dana Gotlieb-Carter overseeing.