Scrubs, 30 Rock & More: Blackface Eps Should Educate, Not Be Removed
One of the positives emerging from the Black Lives Matter movement is how cognizant Hollywood is about confronting their racist practices. From the removal of content where characters are depicted in blackface to white actors abandoning POC characters in voiceover roles, the industry is making a genuine attempt at changing the culture. Unfortunately as well-intentioned as removing offensive content is, it doesn't unmake them. Removing episodes from television shows adds to continuity issues and it's censorship. Instead of arbitrarily deciding what is acceptable to viewers, let them decide and even better? Have a mechanism in place so that they can learn why the depictions are so wrong.
Since TV adopted its rating system with added symbols disclaiming the type of potentially objectionable content, viewers already get an idea of what a program has. When HBO Max removed Gone with the Wind (1939) from circulation due to its racial depictions during the Civil War, the streamer added a disclaimer to the MGM film with an introduction informing the audience the content created was a byproduct of its time. What was acceptable then isn't acceptable now. Do the same for the shows that decided to pull their episodes containing blackface like Scrubs, 30 Rock, The Golden Girls, and Community. Give the audience a choice and don't take it away from them, but also look to add to the important national conversations and debates taking place.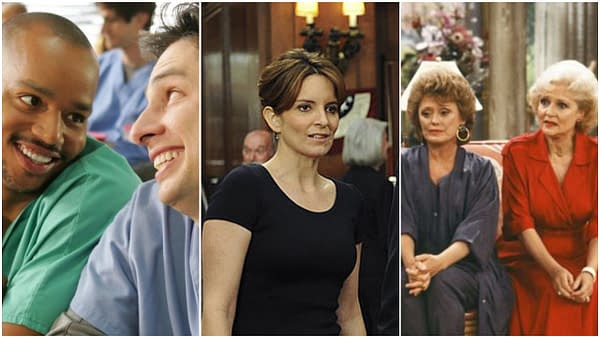 The same thing happened when Warner Bros decided to release their entire collection of Looney Tunes shorts for home media. Over time, certain cartoons were banned over questionable depictions of cultures. Some were particularly vicious caricatures, from African-Americans to the Japanese during World War II. Even one of their later creations, Speedy Gonzalez, was banned due to its depiction of Mexican stereotypes. When the cartoons released on disc, Warner Bros placed a comprehensive disclaimer about the shorts. So why is it so hard for a company like Disney to do such things in their past work?
Rather than give fans an option to view the original theatrical release versions of Fantasia (1940) or Dumbo (1941) on the streamer, Disney+ removed all the offending characters despite its already added disclaimer. They're not even entertaining a release of Song of the South (1946) due to its depiction of African-Americans during Reconstruction. There's no undoing any of these works because they always existed. It's censorship against a lot of people who worked on creating art. Burying the past like that deprives future generations to learn from it. If we lack a foundation to learn the "why" doing certain things are not okay, then how do we and future generations expect to understand the historical context? The aforementioned titles are far worse offenders than contemporary sitcoms like Scrubs.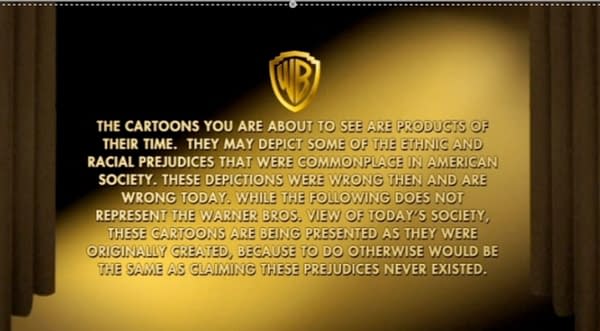 It's easy to put a disclaimer on any questionable content, but creators and networks showed their inability to cope and to a greater extent, cowardice to own up to their creations. It's better for someone like Scrubs creator Bill Lawrence or 30 Rock creator Tina Fey to admit the mistake, apologize, and grow from the experience. To bury it and pretend it never existed is hypocritical and more a missed opportunity to provide a teachable moment. For the most part, society is very forgiving, but how we get to forgiveness is an important detail. In these troubling times, humility has become such a rare commodity these days, because so many insist on being right and yet wonder why we keep running into the same problems repeatedly. To quote George Santayana, "Those who cannot remember the past are condemned to repeat it." The hypocritical act of self-censorship is the quickest way to back on that path.